Wednesday's
challenge
theme: "Be Blue". Which instantly brought to mind this old club track:
Be Blue ba da bee blah blah blah... That track was playing in every club when I was in law school. As I was dressing Wednesday morning, it kept running through my head. So now I'm passing that on to you :-D I'm pretty sure I still have it on CD somewhere....
But back to the challenge... I picked up this knit jacket at the Fashion Bug closeout sale, and decided to debut it for the theme:
I stopped at the fabric store and picked up some shoulder pads, which I hope to install this weekend. I think I'm going to move the buttons to reduce pulling at the hips, too.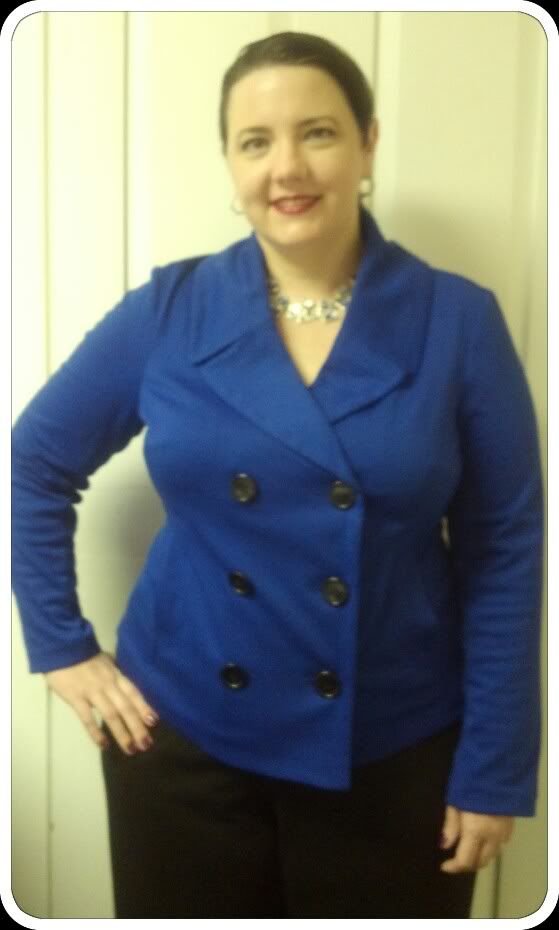 The necklace colors were a bit closer to the jacket's that this pic makes it appear: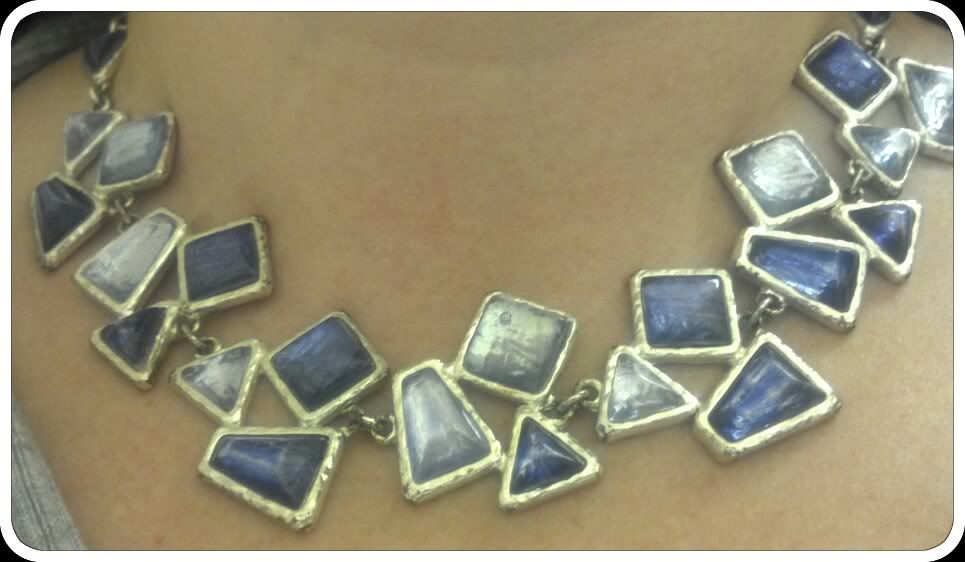 I thought my octagonal hoops would be more appropro than regular ones. I lost one, and it took the store months to locate a second pair for me. I'm glad they came through, though!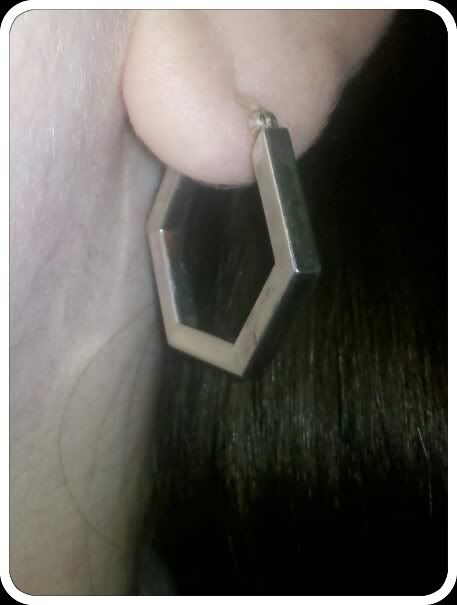 I just went with plan black flats to avoid the previous day's flooded look, and to keep from distracting from where it was intended... the blue jacket and necklace.
I added a silver-tone clip in my hair to echo the jewelry:
I got a lot of compliments on this outfit at work and from Hubby.
Jacket: Fashion Bug
Pants: Lane Bryant
Shoes: Nine West via garage sale
Necklace: random store in Bayeux, France
Earrings: Gold Mine in Bath, NY
Hair clip: made by me with Michael's materials