Another grungy weekend, so I skipped the
challenge
. Monday, the theme was "Play With Eyeshadow". Yeah... I was in court half the day... I wasn't about to try anything crazy. Other than wearing a linen jacket in February:
Not bad, IMO. I do love the shoes, I really should wear them more often: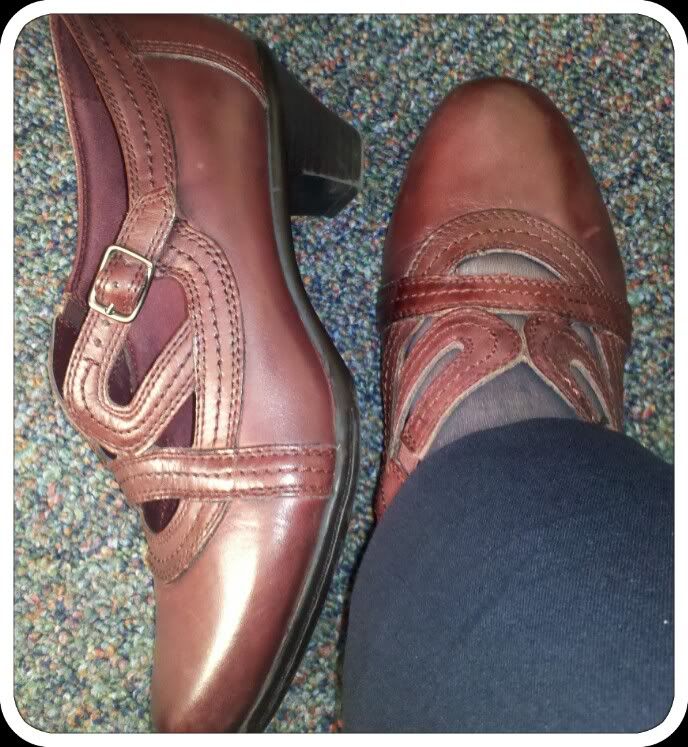 I am so over winter... not that I ever loved it in the first place. Bring on more flowers: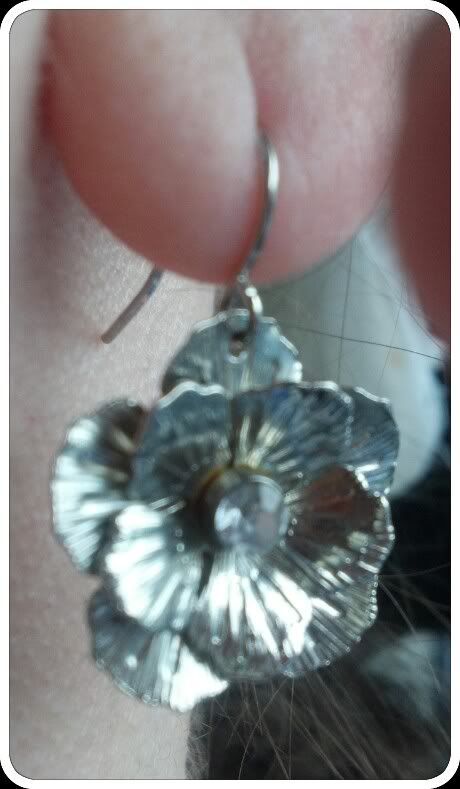 Tuesday, I was so busy I literally had to take bites of my lunch between sentences while on numerous phone calls! I actually looked really nice in the mirror on my brief restroom respites, but my photos all sucked:
Tuesday's theme was "Go Green"... works for me! Perhaps some more flowers will encourage the real ones to come out:
I felt like adding some jangly beads for some cheer:
I usually wear black shoes with navy pants... I think this may be the first time that I have tried following the "rule" that dictates brown as the "neutral" choice. It didn't look
bad
to me... just a bit odd. Your thoughts? I did wear plain brown socks, so keep that in mind: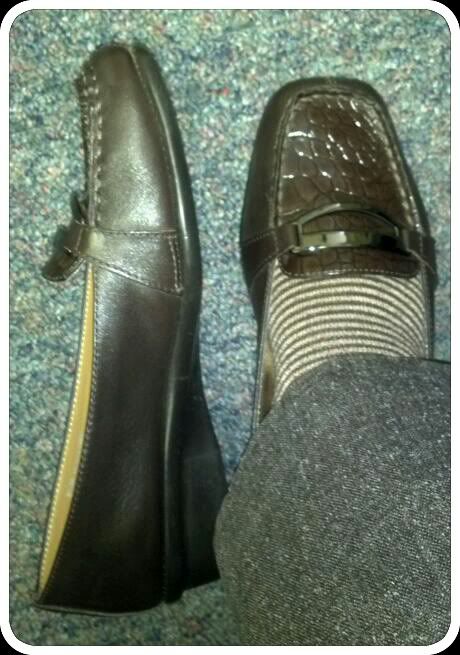 Monday:
Sweater: Old Navy via Freeda's purge pile
Jacket: Kasper via consignment shop
Pants: Lane Bryant
Earrings: VanHeusen outlet
Shoes: Bass
Hair flower: Maurice's
Tuesday:
Sweater: Falls Creek via consignment shop. According to ask.com, the brand is carried by Meijer and Target. I miss Meijer... it's a regional chain (mostly Michigan, some in Indiana, Ohio, and Illinois) that's like super-Wal-Mart... but better.
Pants: Lane Bryant
Shoes: Aerosoles
Earrings: Jacklyn Smith from Kmart
Scarf: via Musee Louvre in Paris, France. I adore museum gift shops!