Just kidding! But Friday's
challenge
theme was "Animal Print", so I pulled a top out of my "a bit snug" bag and covered most of it with a sweater:

But the pink shoes and the print peek out to break up the expanse of black:
The print is a bit faded, so I thought the "faded" black on this bracelet worked nicely:
But the shoes are still shineeee, bright, and semi-new: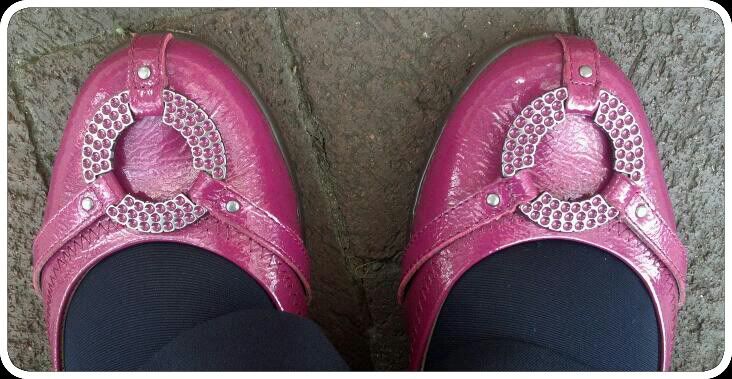 I grabbed a pair of earrings that I have had for awhile, but don't think I have actually worn yet: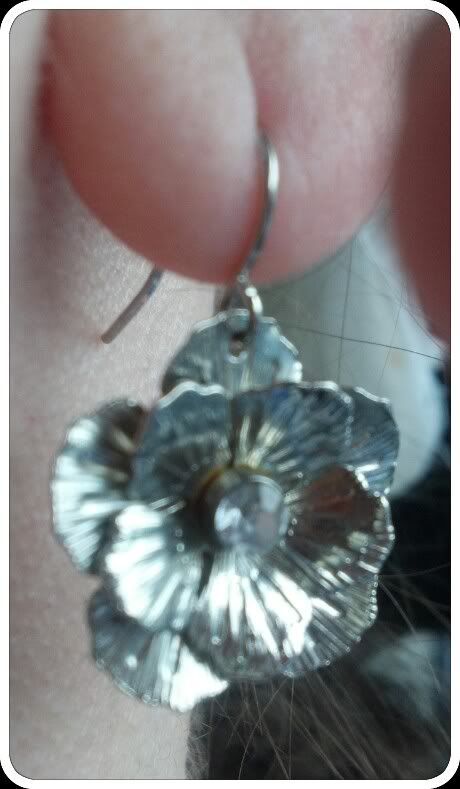 And it was another "ponytail day", so the requisite hair flower came out (old pic):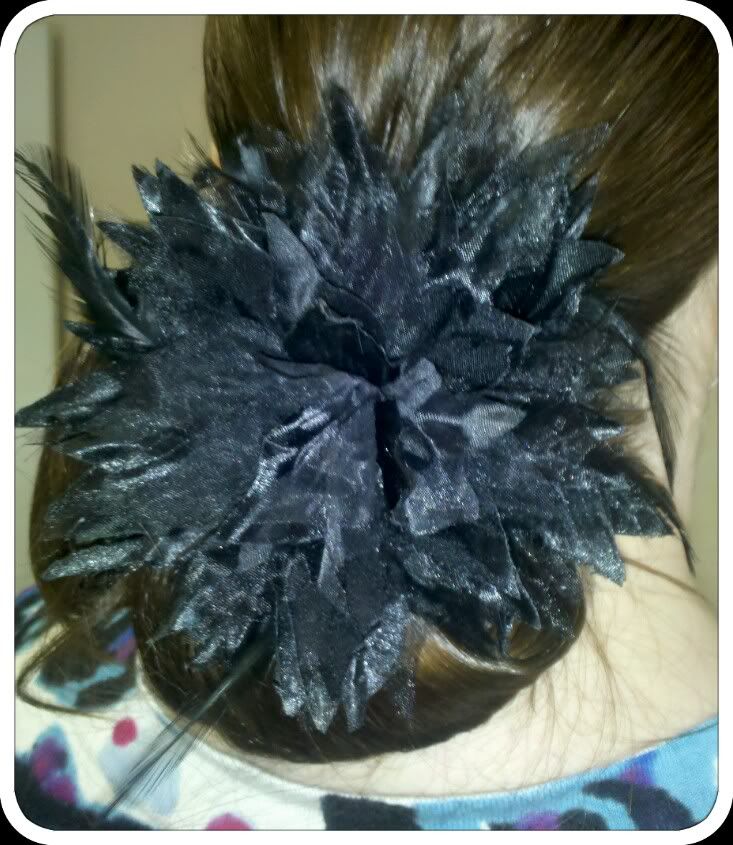 I went for a karaoke night with a girlfriend I haven't seen in ages... it was so nice to get to spend some time with her. I did get a little warm in my sweater, and broke down and ditched it. Here's an older pic of the top, just imagine (if you dare) a slightly pudgier me in it on Friday:
I thought the DJ/karaoke host had a nice personality-- very upbeat, but he S-U-C-K-E-D!!! He didn't manage the list properly, he definitely had some people singing more often than others. Not cool. At one point he was singing almost in my ear and throwing me way off! He didn't adjust for volume with different singers, and he played songs too long between singers.
And yes, I get to be the critic. I've had that job, and I was B-E-T-T-E-R!!!
I slag on sucky DJs too. But I give credit where credit is due, and acknowledge those of equal or superior ability.
Top: via Stein Mart
Sweater: Limited via consignment shop
Pants: Lane Bryant
Shoes: Aerosoles
Earrings: VanHeusen outlet
Hair flower: Maurice's
Bracelet: gift from my secretary