I'm guessing you figured out Thursday's theme for the
FABruary
style challenge!
The something(s) old were pretty much everything, including my consignment-shop
wedding sweater
... which was the "something new" (to me) at my "quickie legal" handfasting. I've had the shoes less than six months, which makes then "semi-new" in my accounting.
At the handfasting, my "something borrowed" was the necklace I wore, which belonged to my sister
Freeda
. My "something new"-- to me, anyway-- is the necklace Freeda wore on
Black Friday
, during her trip to see us. I (loudly) admired it, and let her know (not subtle, either) that when she tired of it, I would be happy to take it off her hands:
I got lots of compliments on it today! And a lot of wondering if it is heavy... which it's not terribly. I paired it up with my teal/turquoise-weird-colored jacket, and the color is a close-enough match (depending on the light):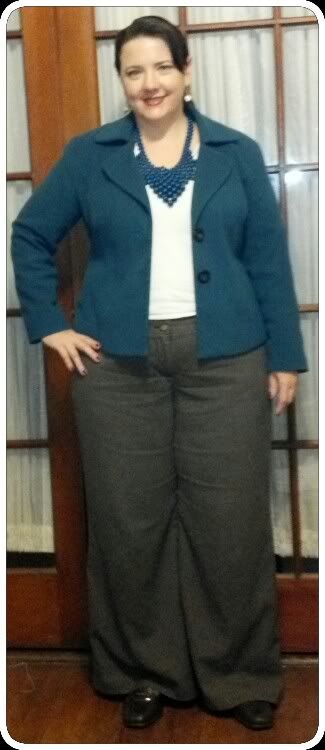 And I thought it even looked interesting with the neckline of the sweater when I went
sans
jacket during portion of the day:
My lunar globes seemed a good choice, to complement that beads in the necklace:
And it is so brutally cold here, I decided to keep a Mediterranean vacation in the back of my mind (or at the base of my skull, anyway):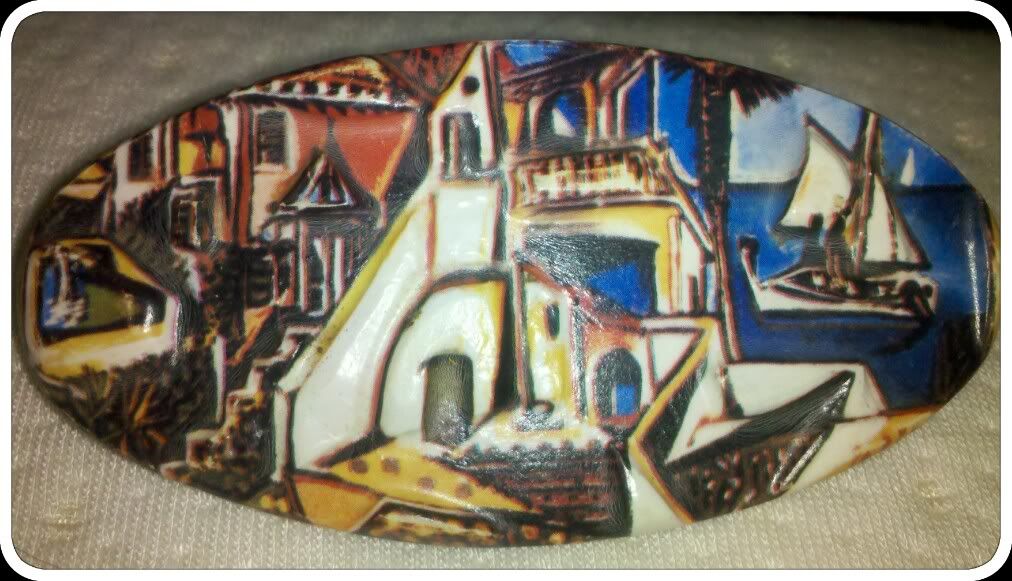 That blue isn't an exact match for the jacket, either. I'll risk it! I went the safe route for "standing-in-court-shoes: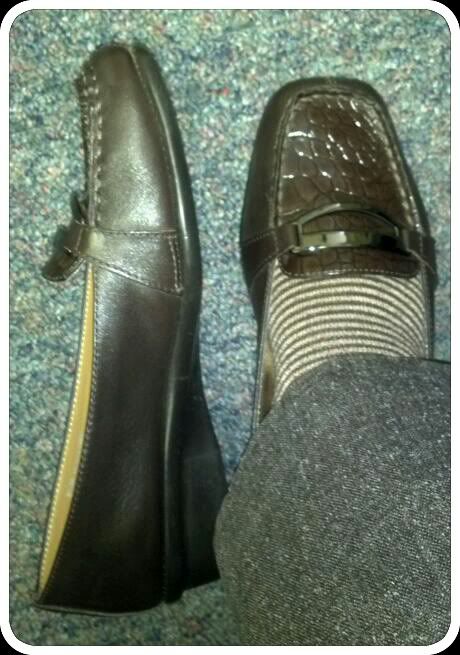 I'm having more fun with this little challenge that I thought... but I'm still puzzling out tomorrow's outfit....
Sweater: Liz and Co. via consignment shop
Jacket: VanHeusen outlet
Pants: Lane Bryant
Shoes: Aerosoles
Earrings: Corning Museum of Glass
Necklace: no clue on the source, Freeda gave it to me