I was going to post this last night, but my internet started acting up:(
How's the
FABruary Style Challenge
going? Here's a hint... Monday theme: "Wear a Dress".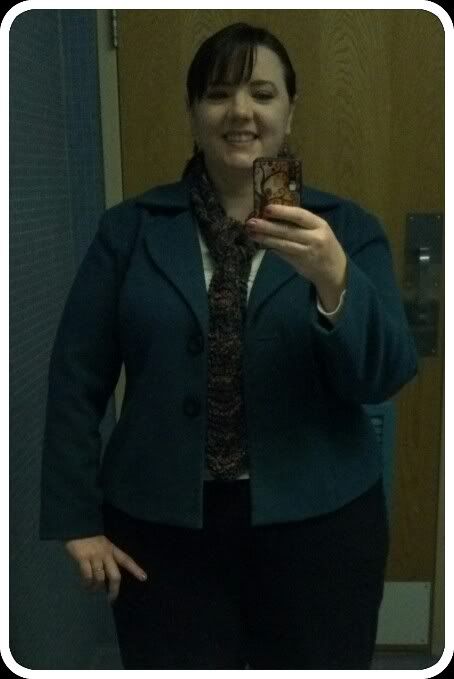 Hahahahahaha! I'm in sub-freezing western New York. Yeah... no dress! I did, however, grab this scarf because my sweater had creases down the front that I wanted to cover up:
I love the subtle colors in this... nice job, Mom! I decided to play off the subtle pink/purple color in the scarf:
I'm a bit sad... one of these earrings went MIA sometime during my workday. I was running around between courtrooms, so it's likely not going to be found. This color is a frequent-flyer in my wardrobe, so this loss leaves a gaping hole in my jewelry box.... Maybe I will convert the orphan earring into a pendant. Eventually.
I will take my comfort in my pretty barrette:
To finish the outfit: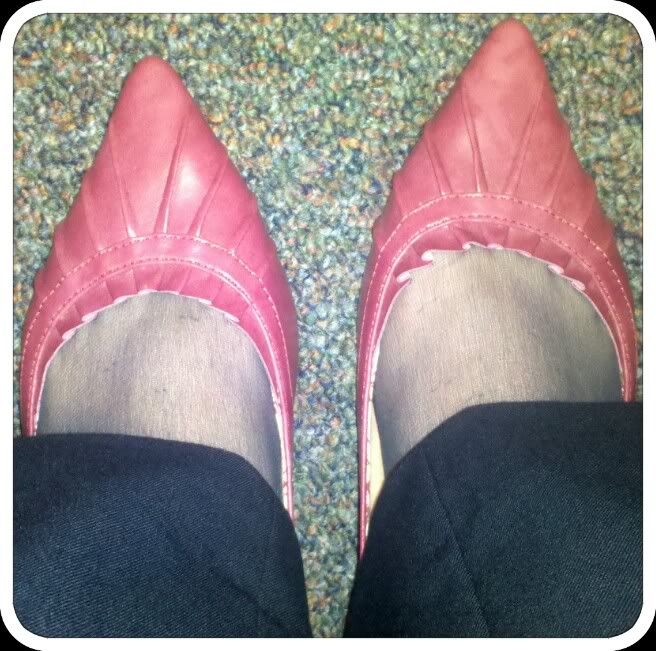 While sitting in the courtroom, I noticed that the soles are coming unglued. Will Crazy Glue do the trick?
Tuesday theme: "Belt it Up". Spent in jammies, sick in bed.
Wednesday theme: "Jacket Up". Finally! Something I can do:
This teal/turquoise color is another frequent flyer in my wardrobe: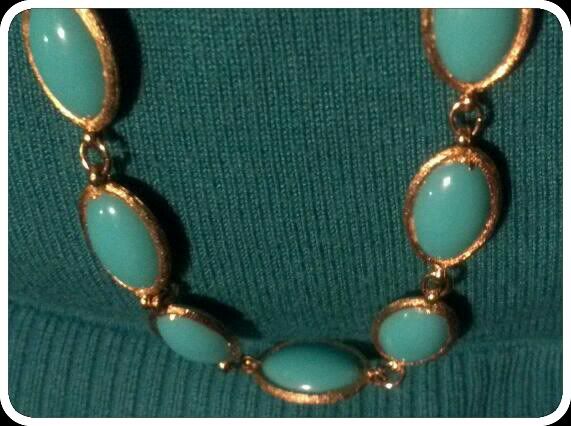 The filigree is so cute:
I got a little crazy, and went in a different direction with my barrette. I wanted to pick up the gold tones in the jewelry:
OK, this metal doesn't follow the gold theme... but I love the toe detail: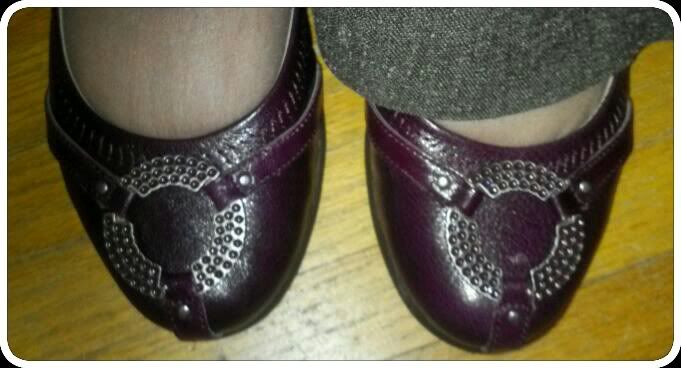 Thursday theme: "Red Lips". Not with this outfit. The way I tied the scarf only work with a buttoned jacket: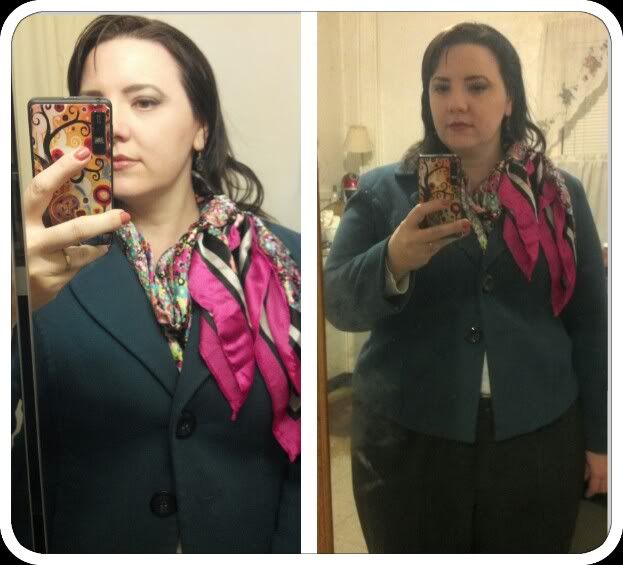 But I did try different eyeshadow!
The earrings don't match the scarf in all the colors, but I like the way they picked up the pink:
This scarf is lovely, but a but tricky. The knot kept slipping out! I'm going to have to study up on how to tie big square scarves, I didn't do all that great today. But it's so preeetty!
Here's the messy look I wore at my desk:
I hit the Fashion Bug close-out sale, and got these pants for a buck. I will take them to the tailor, as they are looking sloppy-big. After tailoring, perhaps they won't cover my go-to shoes: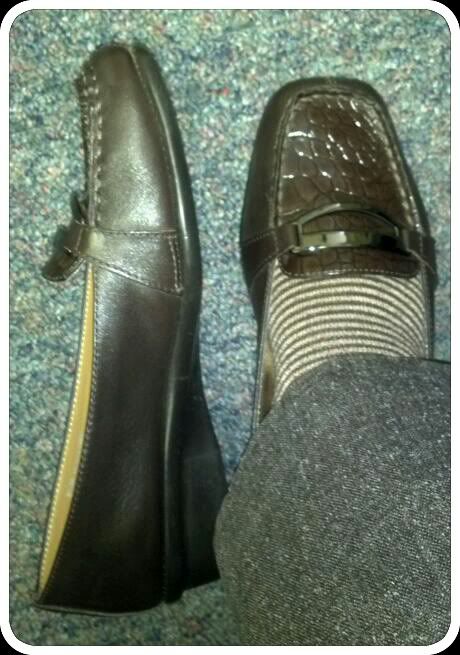 I am a bit amused how many days in a row I styled outfits using the same jacket!
Jacket: Van Heusen outlet
Barrettes: gifts from Mom
Monday, Thursday sweater: Liz and Co. via consignment shop
Wednesday sweater: via Freeda's purge pile
Monday, Wednesday pants: Lane Bryant
Thursday pants: Fashion Bug
Monday shoes: American Eagle via Freeda's purge pile
Wednesday, Thursday shoes: Aerosoles
Monday earrings: via farmer's market in Corning, NY
Wednesday jewelry: via M-I-L's purge
Thursday earrings: gift from Big Daddy and S-I-L
Monday scarf: made by Mom
Thursday scarf: Apt 9 from Kohl's gift from Big Daddy and S-I-L