What can I say? The last year or so has been pretty rough.
Hubby has been recovering slowly, and essentially spent a year and a half in bed. He's started practicing law again, and is working a little out of the house. And starting to go out a little now and then.
My mom is also having some serious medical issues, which are slow to heal.
I've mostly been trying to put one foot in front of the other, and hadn't been keeping up with a lot of my activities, including blogging or paying much attention to my appearance, health, etc. I was a zombie, I suppose....
Me and the job parted ways a few months ago, so I'm regrouping while pondering my next step. And I suppose I mostly hibernated over this awful winter. I've focused more on family and a couple close local friends.
I've been going to karaoke nights with my bestie, including last Monday. I told her I was going to stay blogging again, to force me to pay more attention to my appearance. So she took some photos at Denny's pre-karaoke: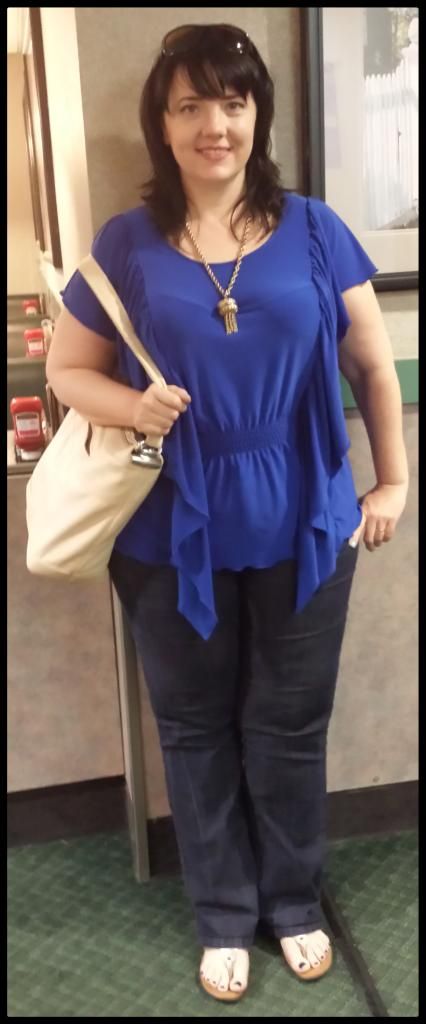 I really wanted my sandals to show. But cuffing the jeans like this this looks stupid. *sigh*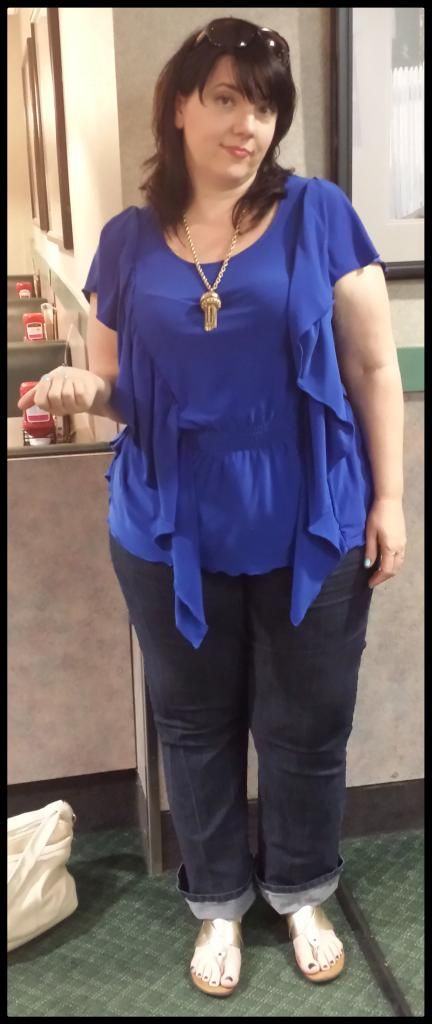 Because, seriously? How fabulous are these sandals?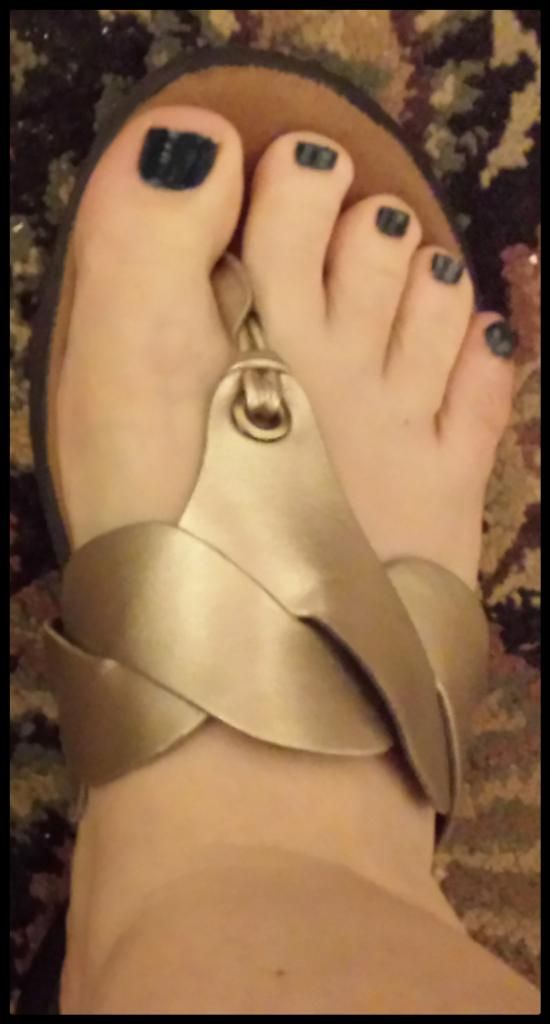 I love how the ruffle trails down the back: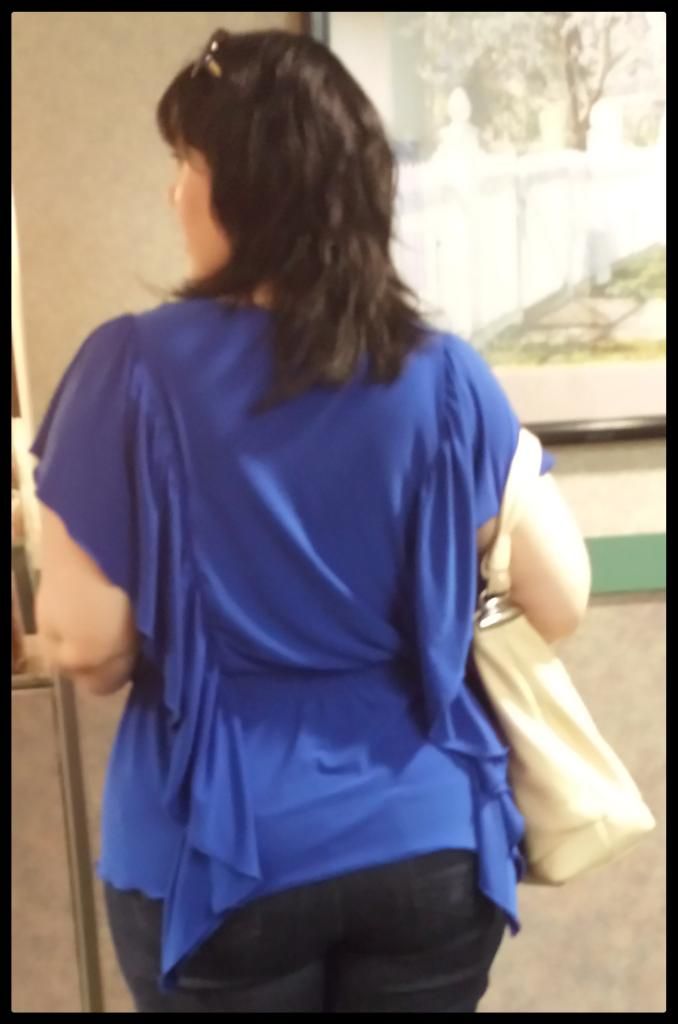 I had a little fun with effects in the Photoshop app:
I do think this effect shows how nicely the ruffle drapes.
A twisted-up wash load ruined the color on my jeans, which is rather upsetting. But I'm not buying another pair until I go down a size!
But isn't this necklace incredible?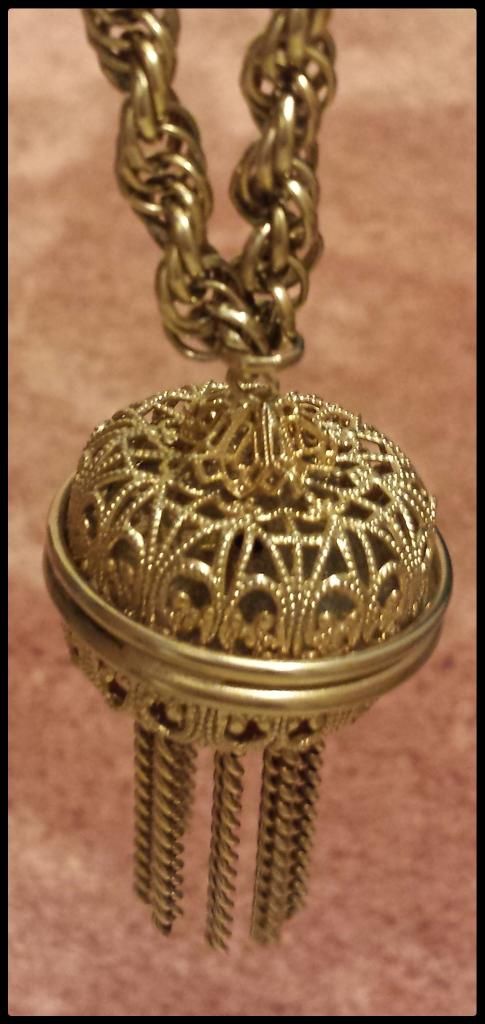 So it's nice to be back, even if nobody is reading yet. It's ok, I have a few posts before I catch up!
Top: via Freeda's purge pile
Jeans: Kmart Jacklyn Smith Angel Cut
Sandals: Naturalizer
Necklace: fifty cents at a flea market!