I'm so annoyed because I'd written a post, and lost it on the Blogger app. Ugh!
Anyway, a couple weeks ago I got Hubby to actually go out with me TWICE. Given all he's been through, that's kind of a big deal.
One day I ran a bunch of errands, then we went to see the new "X-Men" movie:

I've got my "no-makeup makeup" aka CC cream and that's it. And my lovely new earrings:
My HTML isn't cooperating, green sandals above.
They also came in black, which looked ordinary, and brown/tan... which looked kind of cheap. But the green ones sang to me!
I was particularly impressed when he accompanied my bestie and I to karaoke night:
I had some fun with the Photoshop app effects:

I think it shows how much my bottom pokes out....
But I finally got to break out my awesome new bracelet: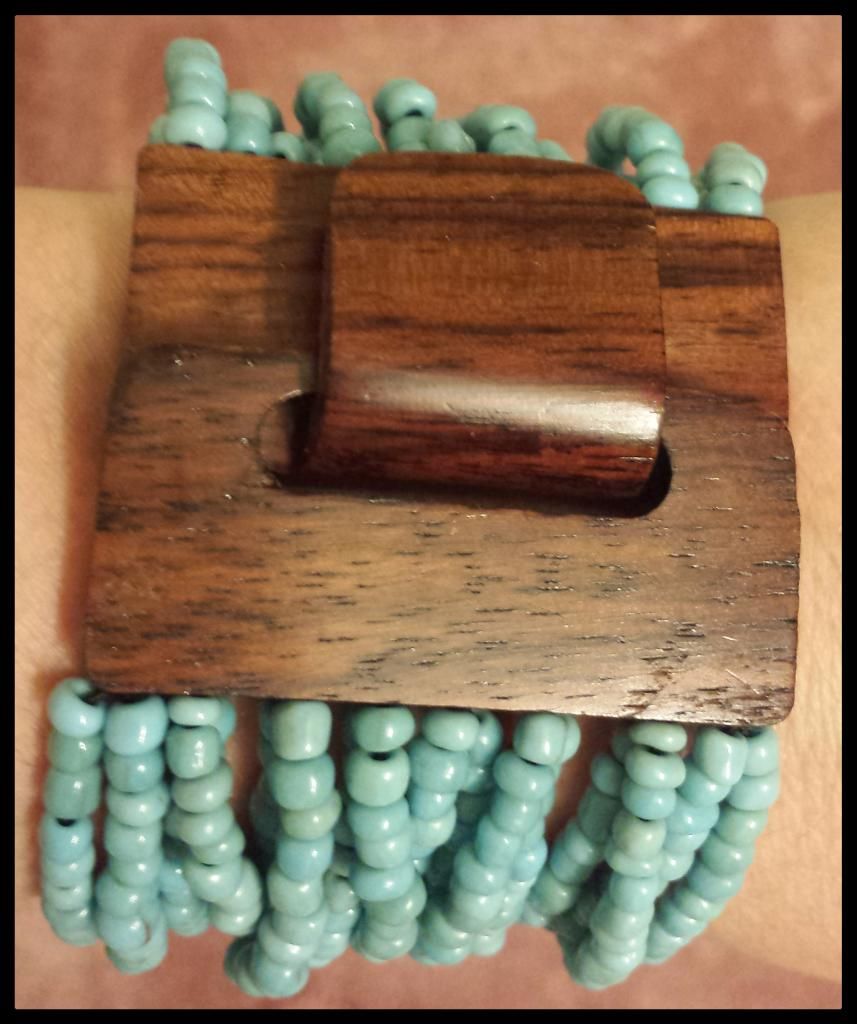 I've had the earrings forever though, but they worked well enough with the outfit:
And here's another new pair of sandals:
Hopefully this is a sigh of us (slowly) reconstructing our lives after all the drama!
Green Lantern tee: via Freeda's purge pile
Jeans: Kmart Jacklyn Smith Angel Cut
Gold earrings: World Market
Bracelet: World Market
Stone earrings: art show a million years ago
White tee: Norma Kamali via Freeda's purge pile
Skirt: consignment shop
both pair sandals: Merrell outlet