I'm actually in the Mitten, hanging out in the hospital with Mom post-surgery. But I can try to catch up on blogging while I'm here.this should catch me up from two weeks ago, then I can work on last week's lol.
That Friday, I rolled out of bed, headed to a doctor's appointment... intending to go to the gym after:
Not my best look, with pre-shower gunge on my face:
Of course, I wound up running errands and skipping the gym... I do really love these shoes, though. No socks necessary, easy to slip on, comfy step... What's not to love?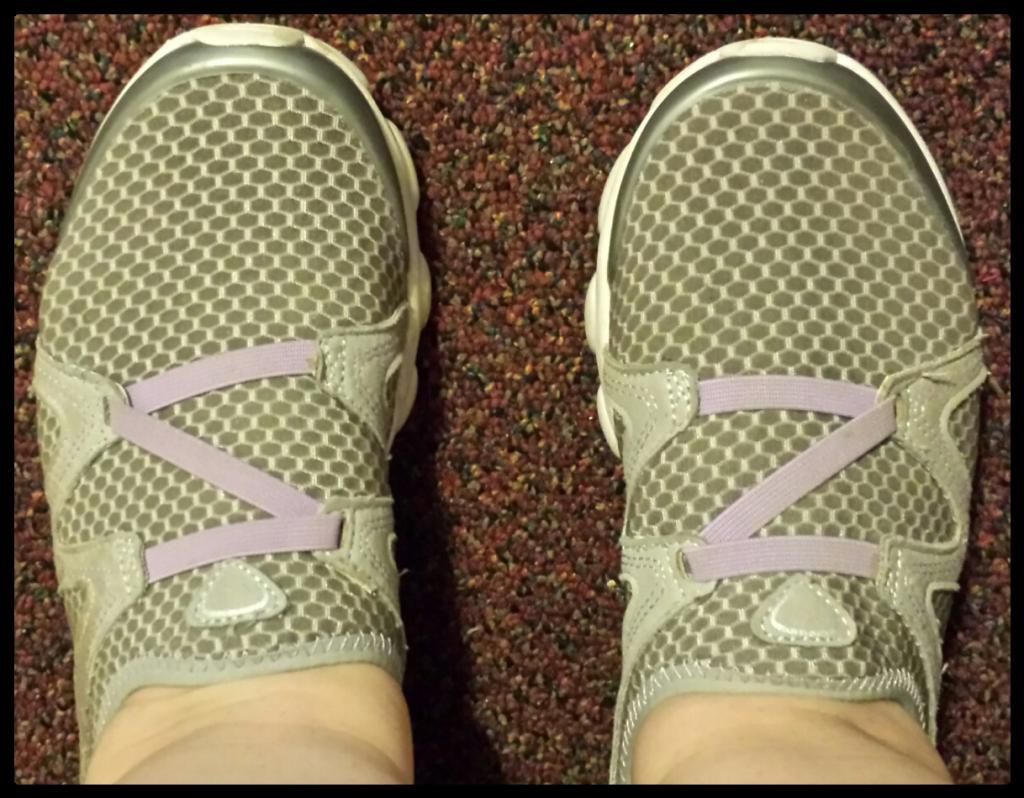 After cleaning up a bit, it was karaoke night evening glam time:
Note to self-- do NOT wear a pushup bra with this top again, it was weird across the chest all night.
I'm disappointed that the greys don't match well in the photo... they looked much better together IRL.
And I love the drape of these pants:
And my awesome belt I hadn't worn yet: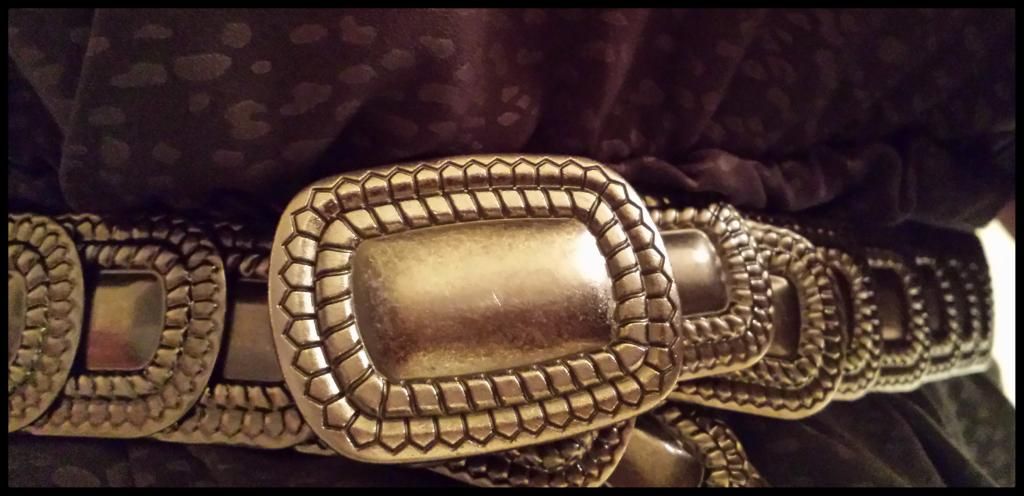 With a cheat, because it is too big for my underbust:
Yes, that's a safety pin and a glue dot!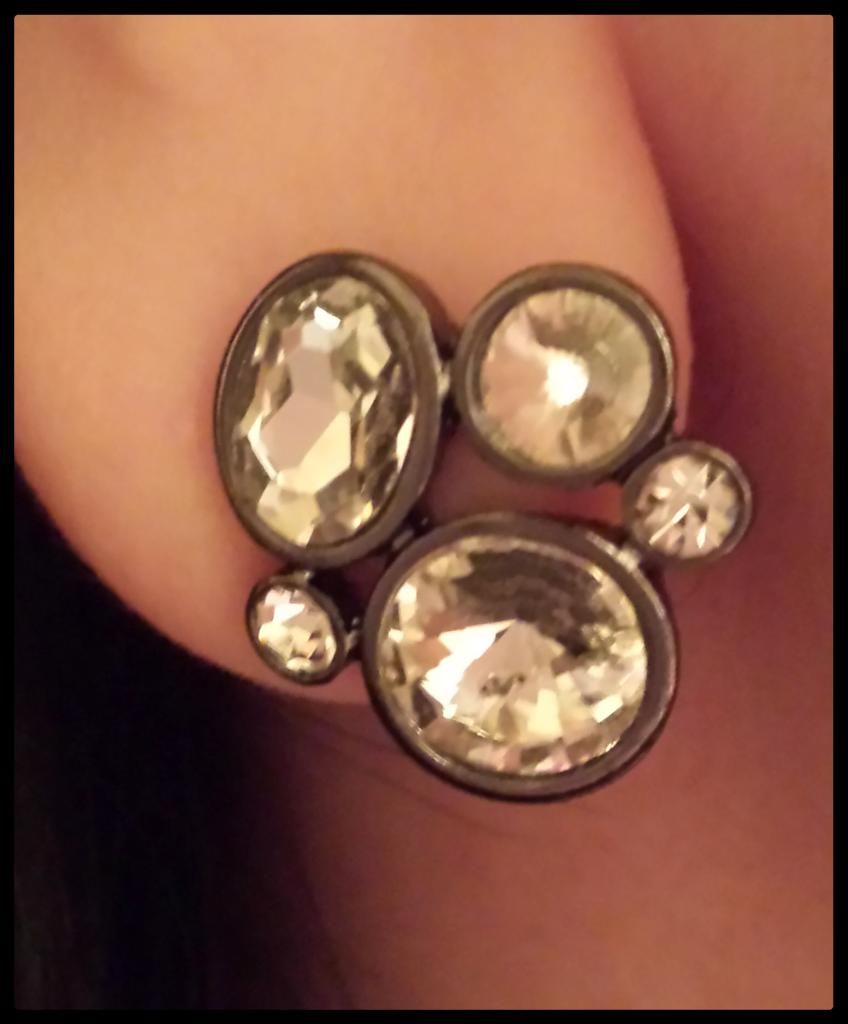 Isn't my new jewelry pretty? I'm getting tired of French hook earrings, so I'm trying to get more posts... to have something actually on the earlobe.
And I'm trying to wear more bracelets. I actually bought a tree-branch-shaped stand at Target, and using it for bracelets now. I found some in my jewelry box I had forgotten I had because they've been buried! This one is new, though:
Yes, I went to my glam evening in Crocs! Mwahuhuh!
And to wrap this post up, a little more fun with effects:
With the pic cropped rough above where the chest goes weird, of course!
Gym top and capris: Danskin from Walmart
Jacket: Danskin via Freeda's purge pile
Gym shoes: Naturalizer 360
Sunglasses: Serengeti via Sam's Club
Grey top: via Freeda's purge pile
Pants: Lane Bryant
Belt: Lane Bryant
Jewelry: Premier
Grey shoes: Crocs outlet