Wednesday was day two of court on the same matter... billable hours-- yee haw!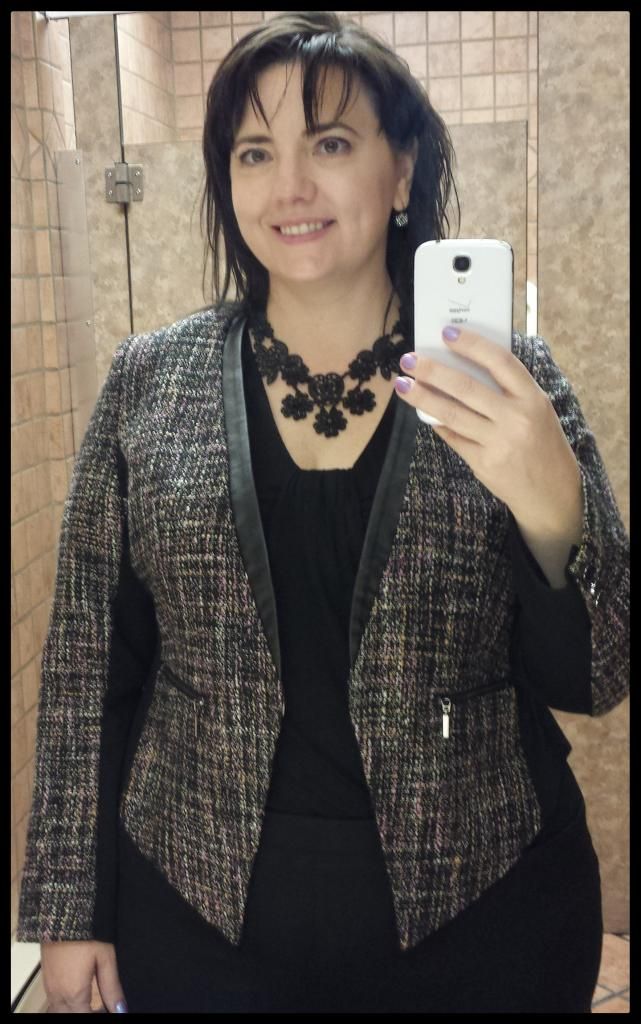 My suit jackets aren't back from the tailor yet, so I went with my colored tweed jacket and the same ponte knit pants I wore the day before:

I don't know why it looks like these pants "grab" my knees in photos, they don't look that way in real life. Irritating. I really need to find a spot to put my good mirror, so I can bring it up from the basement! Perhaps that would help. Our place is small and weird, so it's going to take some doing....
It does crack me up that, as many accessories as I already own, I did not have the willpower to resist this beauty: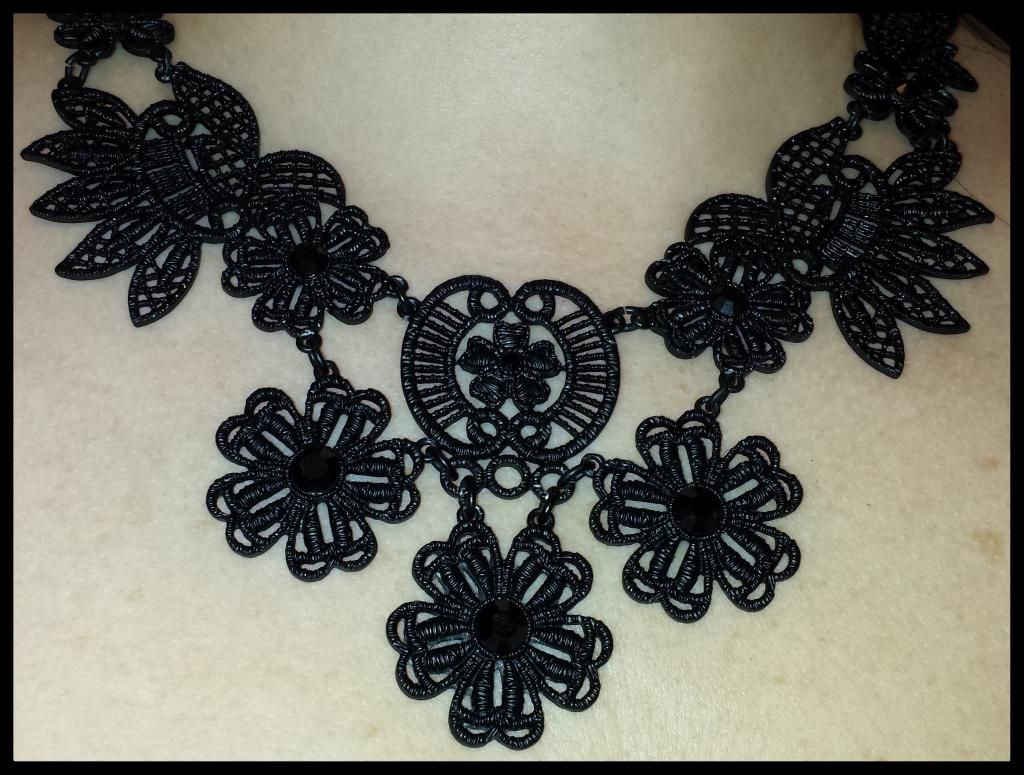 I've actually seen real lace necklaces at the farmer's market, but I didn't like that they were so lightweight. This one is metal, so it stays in place nicely.
Of course, I don't really like any of the earrings I already own with it. *sigh* I tried these hematite ones with it, but I was disappointed with the combination: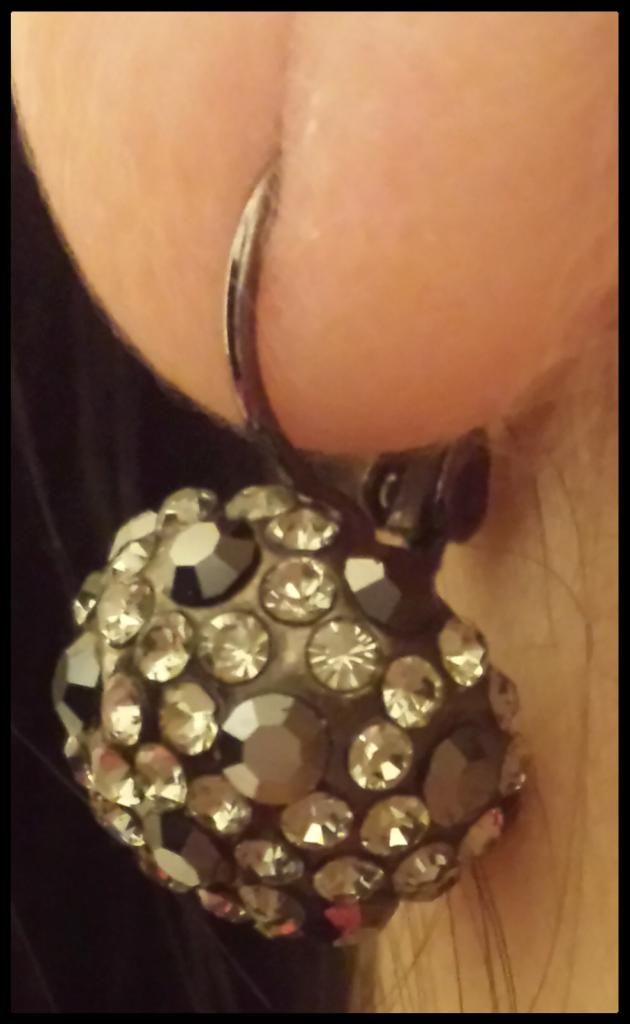 So I will have to keep my eyes peeled of something I like for the necklace. But at least I'm loving that I can finally wear these high heels... but they only seem to work with the new ponte knit pants, so I'm breaking them out as often as possible:
I wonder how some of my other shoes would look with those pants... hmmm....
Jacket: Lane Bryant
Top: Three Seasons via The Bon Ton
Pants: Lane Bryant
Necklace: Lane Bryant
Earrings: Lia Sophia
Shoes: Franco Sarto via Freeda's purge pile