After my year hiatus, I've recently started accepting court-appointed cases... since I'm out of money and all. The nice part about doing this is that I don't have office hours. Because I can't afford office space! So I was up at odd hours again Monday night, researching some issues for a case I was appearing on first thing in Tuesday morning: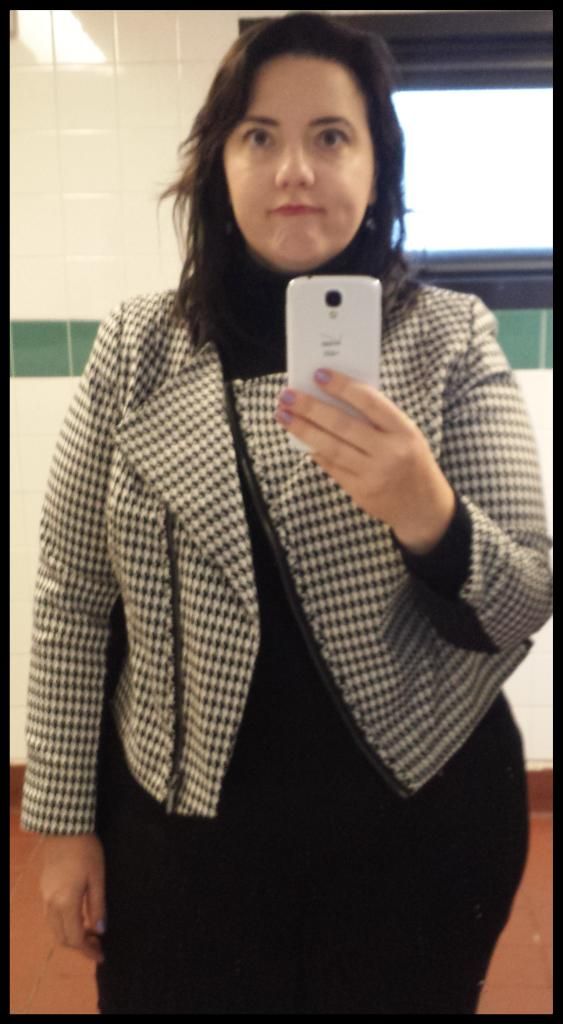 Bad hair day! I dozed on wet hair following a 4 a.m. shower, then did the best I could before I had to leave for the 9:15 docket. It seemed to get even worse as the day went on:

Perhaps I need comfort food... to overcome the humiliation of appearing
anywhere
with that hair? I stopped into the drugstore after court to pick up a couple of things for Hubby... and was confronted with something I just
had
to try. Almost a dare, really:
The idea sounded weird... but... Yum!
I'm so thoroughly tired of these earrings... they look "amateur". Without the sentimental attachment of someone close to me having made them. Perhaps I should remake them into studs? Or just get rid of them?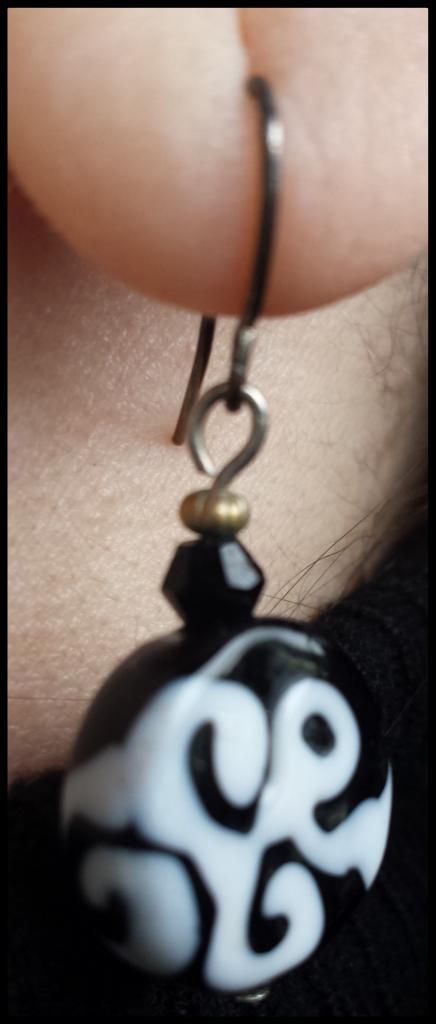 I saw a nice pair of black studs at Lane Bryant... maybe I will see if I can catch them on a good sale.
I'm so glad I finally have pants long enough to wear these shoes! They have been wardrobe lurkers for ages... and are the highest heels I am keeping. I thought they might have to go as well, but my new ponte knit pants are apparently even longer than my other new ones. I'm thrilled!
I'm calling them my "witchy" shoes... *cackles*.
Houndstooth jacket: Lane Bryant
Turtleneck sweater: via Pip's Boutique, Corning, NY
Pants: Lane Bryant
Shoes: Franco Sarto via Freeda's purge pile
Black-and-white earrings: via consignment shop