After Stinky left for his mom's place, Hubby and I settled in for out traditional Christmas Eve viewing of "It's a Wonderful Life" while chugging eggnog:
I also had to repair my broken "Hope"... a metaphor for my life lately: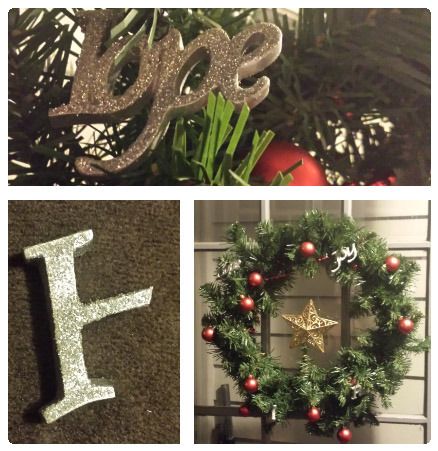 The wreath has seen better days, but I made it for the first Christmas that Hubby and I were actually together. So I'm sentimentally attached. A boost to my "Hope" for the coming year is that a friend surprised us by bringing over a gorgeous Christmas dinner: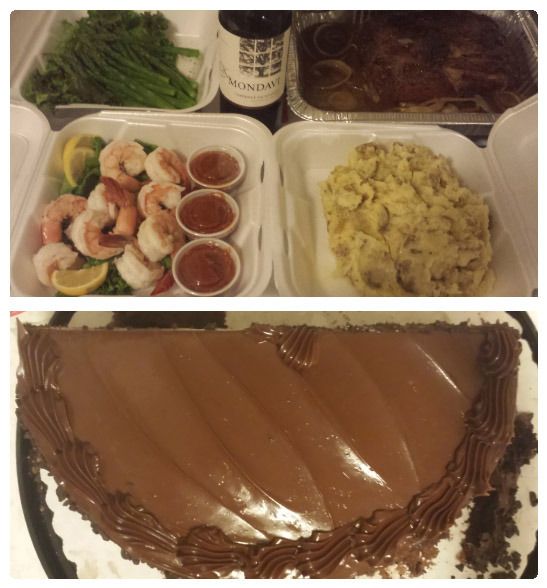 And a few folks still sent out cards. We didn't send any this year, as the postage is a bit more than we can handle at the moment. And I'm think we aren't the only ones, as there are typically more cards. Again, here's hoping next year is better for everyone!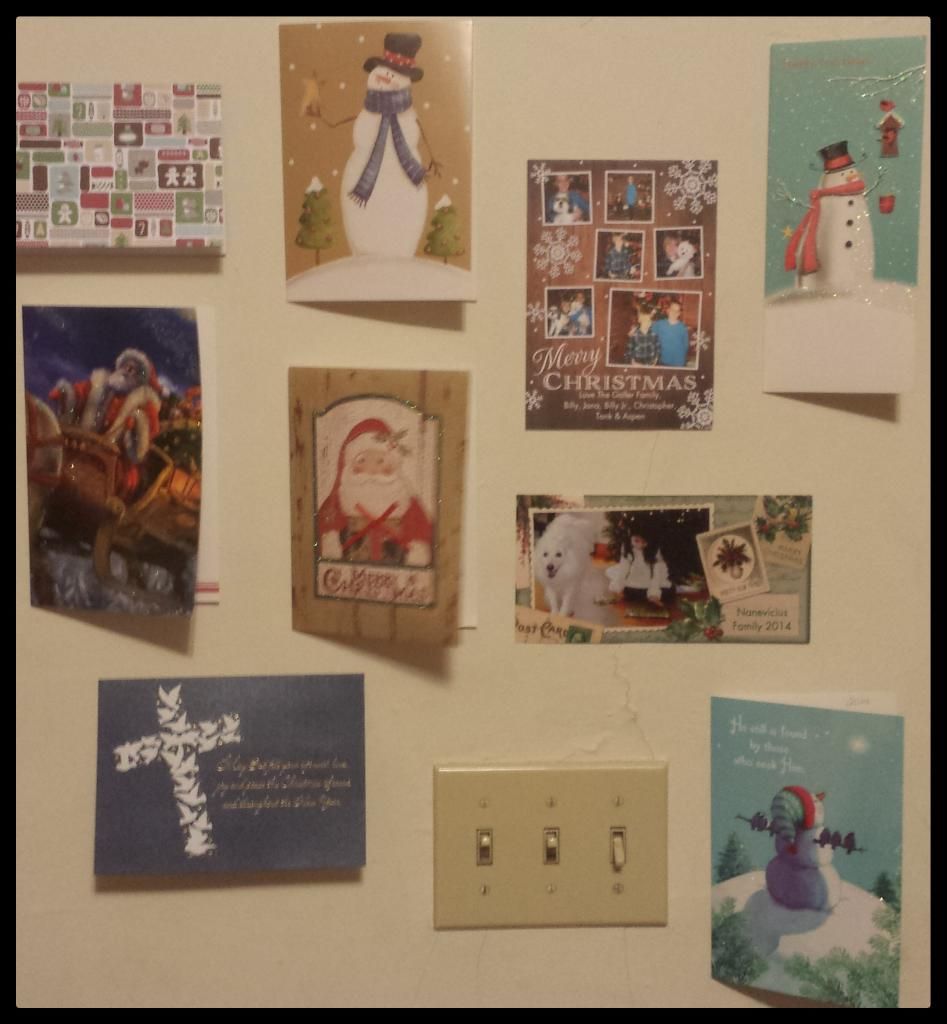 One of my favorite things is to mix the homemade and gifted ornaments with my fancy stuff... I adore the effect: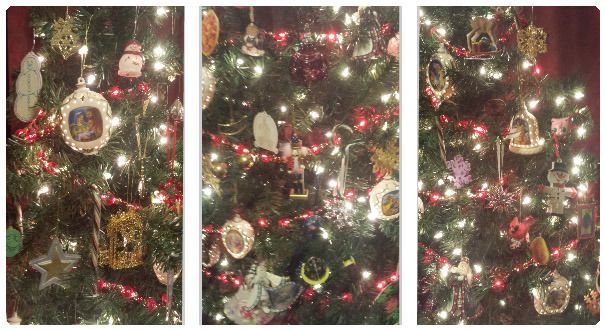 I do want to figure out a way to light up the star, though: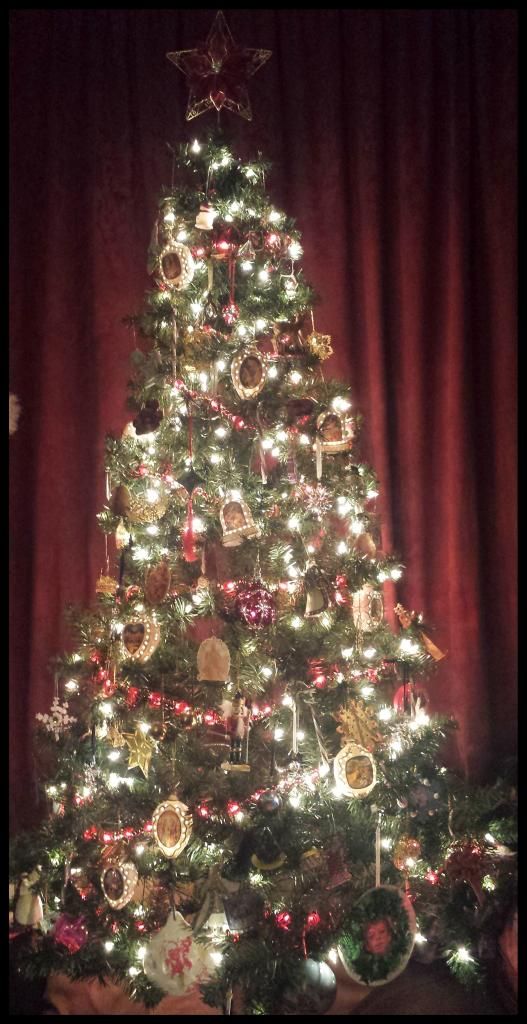 Before he left, we hung Stinky's stocking by the Netflix version of the Yule Log. The Christmas music was lovely, not overbearing... just perfect!
I hope you all had a Merry Christmas, Happy Hanukkah, and that you have a Happy Kwanzaa. If I missed your holiday, I apologize... and extend my best wishes!