The second half of my "
New Suit Debut
"... actually wearing it in a courtroom: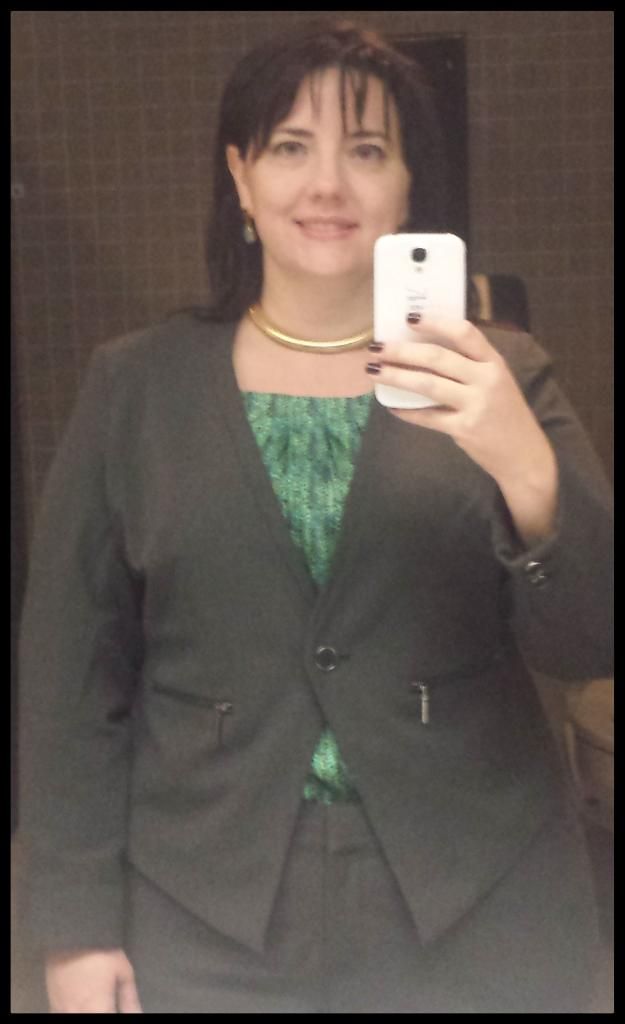 Would it be better to leave it untucked?
OK, the photo was obviously not taken in a courtroom... no mirrors. I picked up some shells on sale, and I have since noticed similar ones on several attorneys lately. Of course, it's a bit chilly for just a shell and jacket, but I have solved that problem: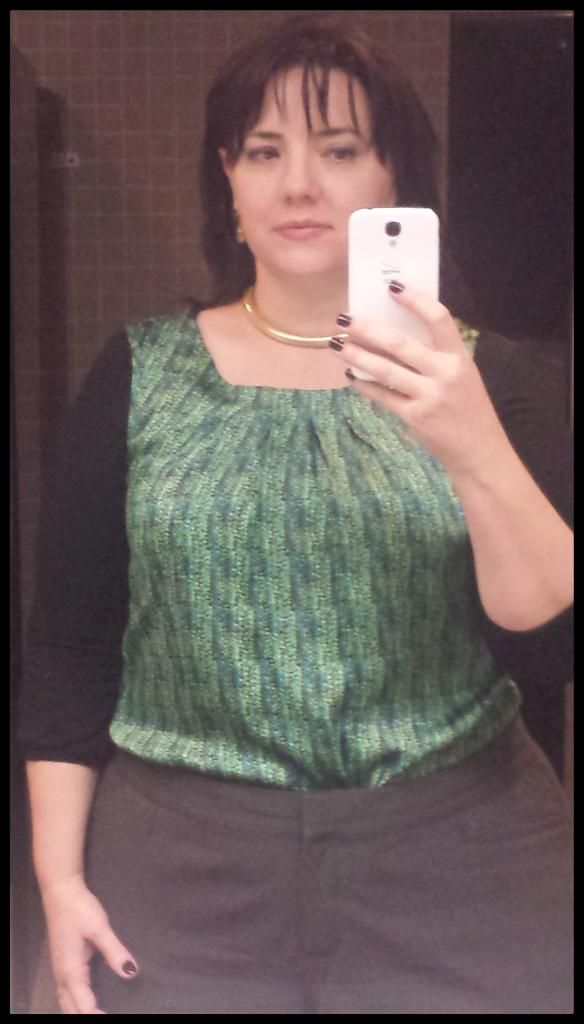 The shirt under the shell is a bit too low to wear to work, so I'm glad to find an alternate use for it.
closeup of shell
I like this necklace, but I think I need an extender... it's just a smidge too snug:
At least these earrings are a good match for yet another item in my wardrobe... such a great find: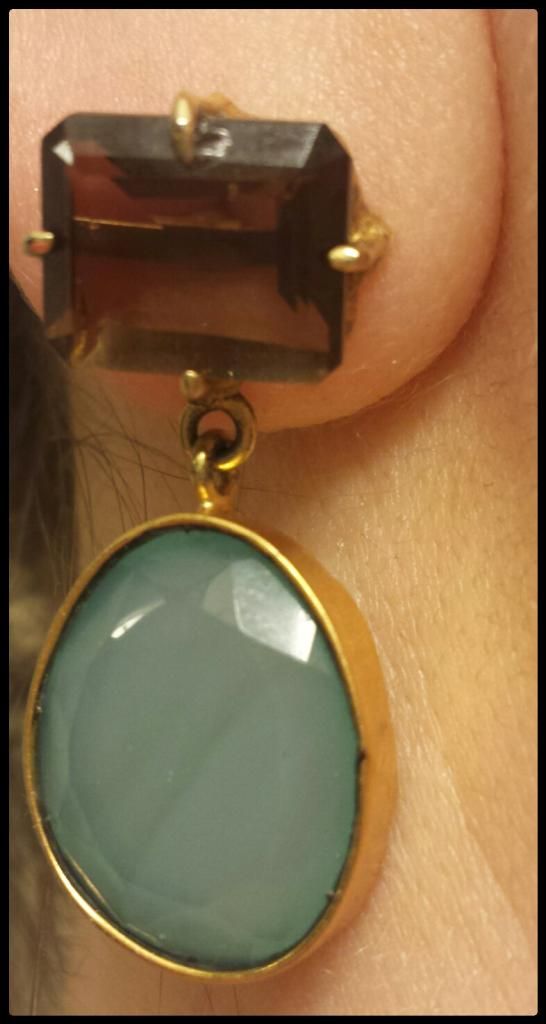 I didn't want to wear the heels from the previous evening, as my toes suffered a bit. So I broke out some flats: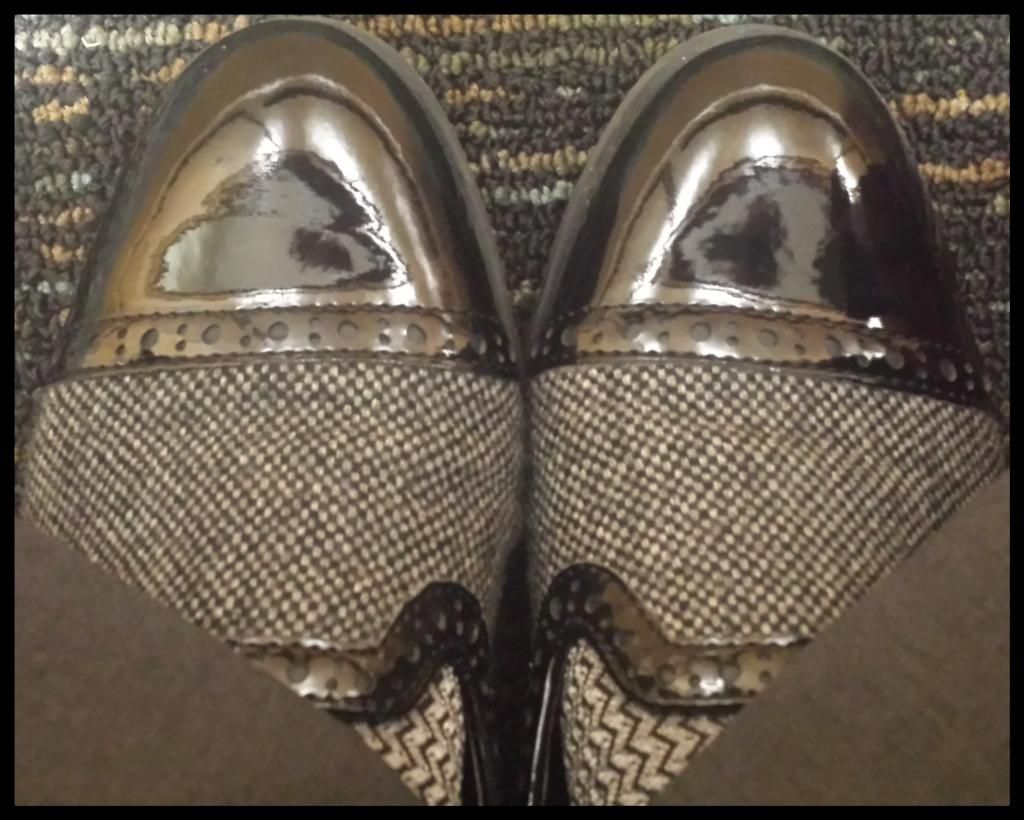 Funnily enough, one of the male attorneys was wearing something similar... brown wool-and-leather wingtips. I had to laugh!
Shell: via The Bon Ton
Suit: Lane Bryant
Necklace: via flea market
Earrings: Cost Plus World Market
Shoes: