I felt like a big dork, because I was excited for
days
about joining Squeaky and her two-year-old daughter Peanut with my stepson's five-year-old half-sister, Bugalug, to see a Saturday afternoon performance of "The Nutcracker" ballet. I got all "Mom version" of dolled-up... then my hair got rained on:
Ah well... it dried out of the "Conehead" look eventually. I was particularly looking excited to wear these shoes:
I bought them to go with a suit with a slight sheen about ten years ago... then got too fat for the suit! They then served as my "something old" at my wedding. I just adore the pearly sheen. Of course, I chose (artificial) pearl accessories. I could not get a decent pic of the plain stud earrings, but the bracelet is fabulous:
I didn't notice until later how the metal part echoes the lace on my sweater, making it an even better match: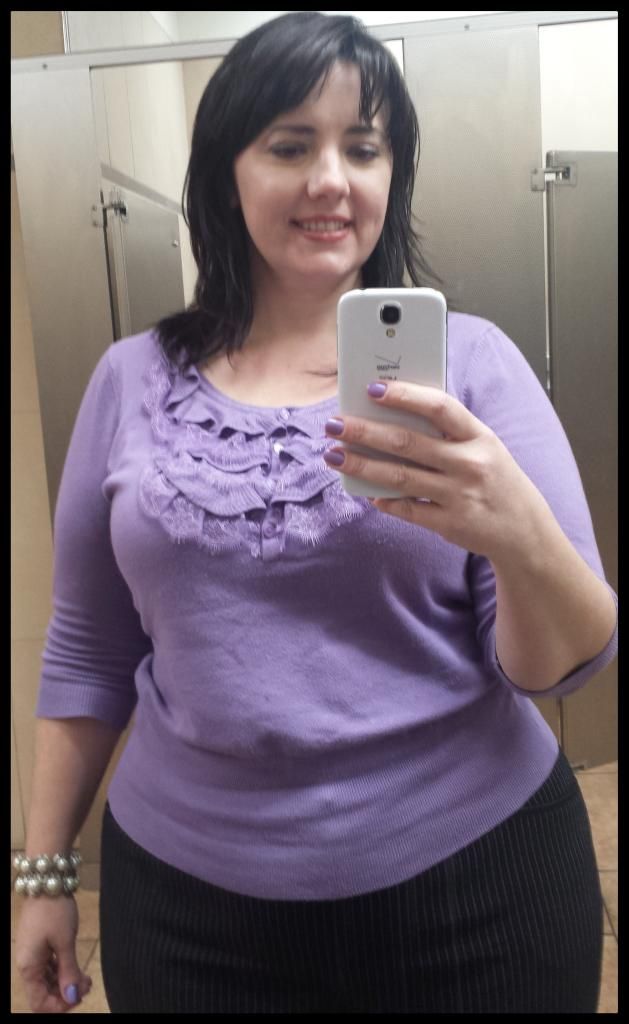 Somehow, I actually feel better if I feel "pulled together". Obviously, I chose the pants and sweater combination because the purple works with the stripes... but not the pink in the
jacket
that works with the exact same stripes. Weird... but, whatever.
Obviously, the production Squeaky and I attended with two
very
excited little girls was not the Baryshnikov one... but you all get a little treat:
Bugalug was just as excited as I, and when I got to her mother's house to pick her up... she was wearing a velveteen dress a darker shade of the exact purple I wore. Fun coincidence! She was also properly accessorized for the occasion: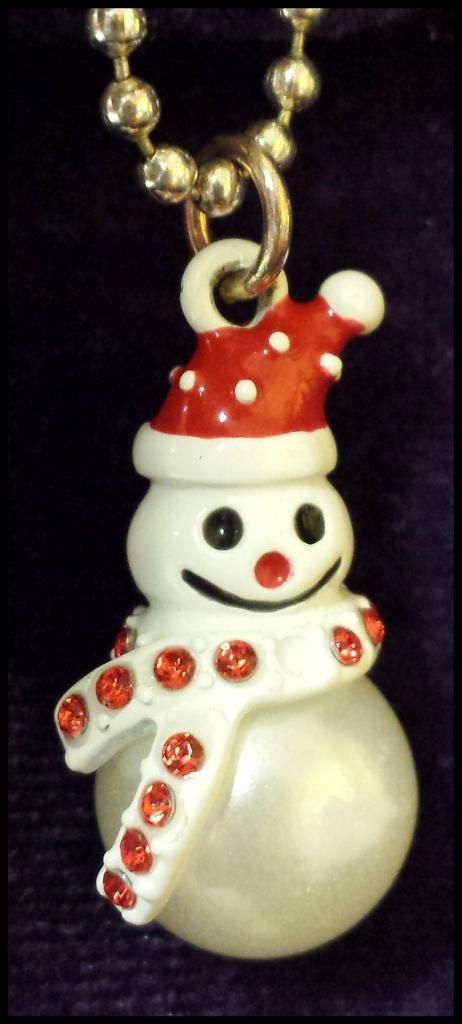 Including a bracelet her Grandma made for her... very fancy!
Once the performance started, we had two
entranced
little girls: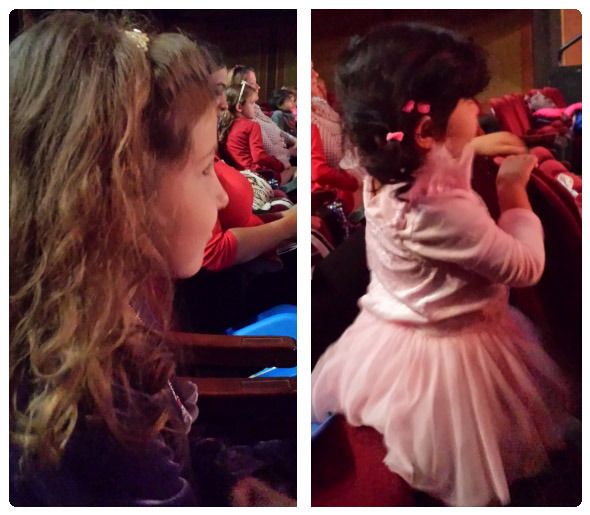 Peanut was so adorable during the show... she kept saying "wow", and would wave at the dancers. She was pretty well-behaved for her age (unusually), and Bugalug is typically a very good girl... at least with me:
Apparently, my feet got fatter when I did, because these shoes turned into toe-cruchers. Before starting the second part of my evening, I broke down and changed them:
Will it pass?

At least it was just to hang out with some friends, and go out for karaoke night. This one had a very good DJ... he even switched the lighting to blue when I sang my favorite space song:
I heard this song on the radio a few times when I was a kid... and was absolutely entranced. And every time I sing it... someone always asks me what it is!
The DJ had the lighting on red when my Bestie rocked "Heartbreaker". I loved playing with lighting when I was a club DJ... but most karaoke hosts either don't have the equipment, or don't bother. I was impressed. Just as the blue added to the mood of "Major Tom"... red was perfect for this:
Sweater: Apt 9 from Kohl's
Pants: Lane Bryant
Shoes; Ros Hommerson via VanHoecks in Grand Rapids, MI
Bracelet: Wal-Mart
Earrings: Sally Beauty Supply