Freeda posted a challenge to me last week: NO BLACK. At all. Today's outfit was a snap- I've already posted a head-to-toe pic in a prior post, so I'll just show the fabrics and earring today.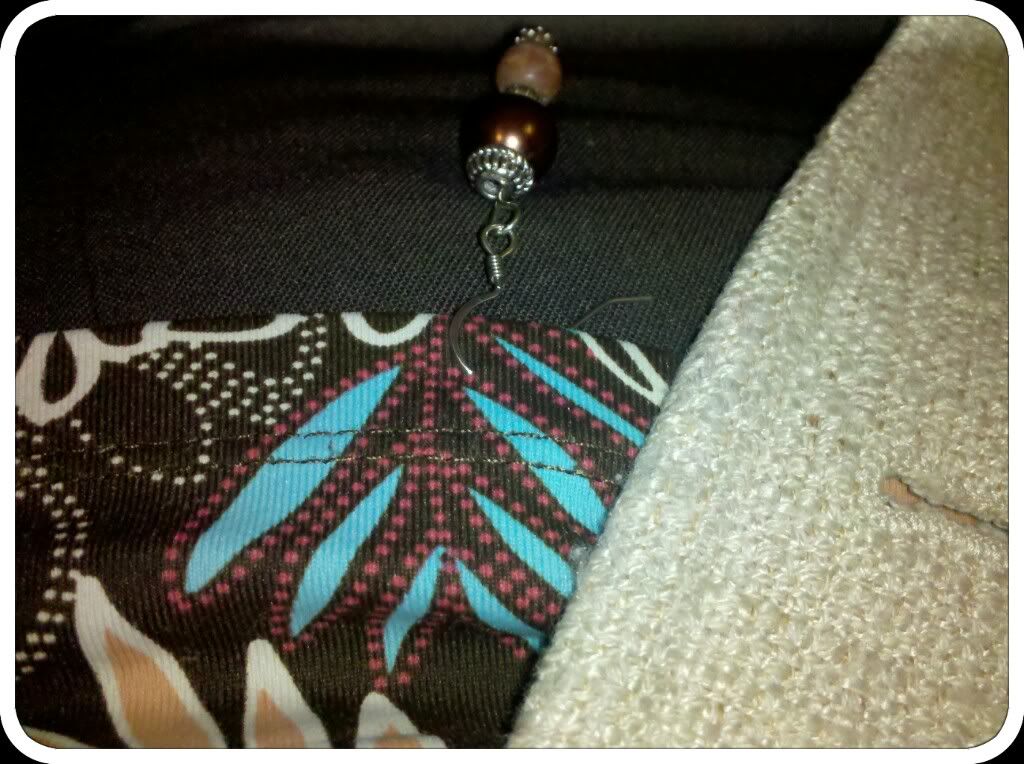 Which is good, because it better shows how Snookums' earrings match the top. Obviously, I'm wearing the brown Bass flats.
But I'm cold. It's a rainy, dreary day, and this top is sleeveless. Once I finish my wardrobe audit, I will probably look for tops I can wear under my cute sleeveless stuff.
I'm expecting this challenge to become more difficult as the week goes on.