It's another soccer day... Stinky's team actually scored a few goals. So to protect myself from chills and from boredom, I layered up again. And still avoided sweats!

This sweater is super warm, I didn't need to break out the fleece. Was still a bit overdressed, but keeping Freeda and Shybiker's notes in mind. I cannot let my standards deteriorate just to fit in. Or does that just make me a snob?
I'm not crazy about the thing it's doing around the zipper, though.
Then off to WalMart with Stinky. For more Nerf bullets. Because my home is apparently an arsenal. Guns, swords, even a battleax. Stinky requested funding for a Nerf mace. Denied by committee.
But at least I wore cool earrings again.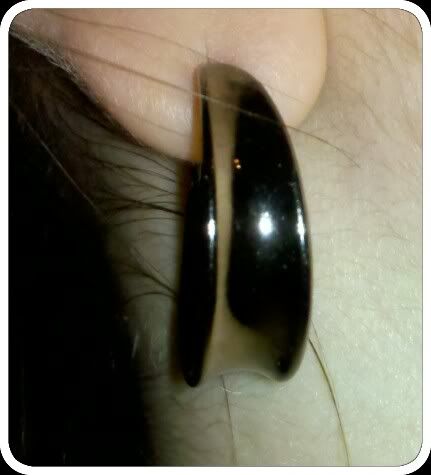 Sweater: Talbot's via Freeda's castoffs
Top: Isaac Mizrahi for Target via Goodwill
Jeans: Lane Bryant
Shoes: (not shown): Bass
Earrings: Lia Sophia