Between the blogging and the clothing-sort projects, I'm rediscovering some of the goodies buried behind the clutter. Maybe all the episodes of "Clean House" I've been watching are doing some good. Although Hubby would beg to differ.
Another two-outfit Saturday. The first was to carry me from a lunch get-together at a friend's (including riding herd on everyone's kids-- though Jane did most of that) to kayaking. For various reasons, the kayaks were further neglected. Waaahhh!

I know I've posted this top before, so I'm focusing on the other components.
This necklace has also been buried in my archives. I can't think of the last time I wore it. Those people who say "if you haven't worn it in a year, get rid of it" are obviously wealthy or delusional.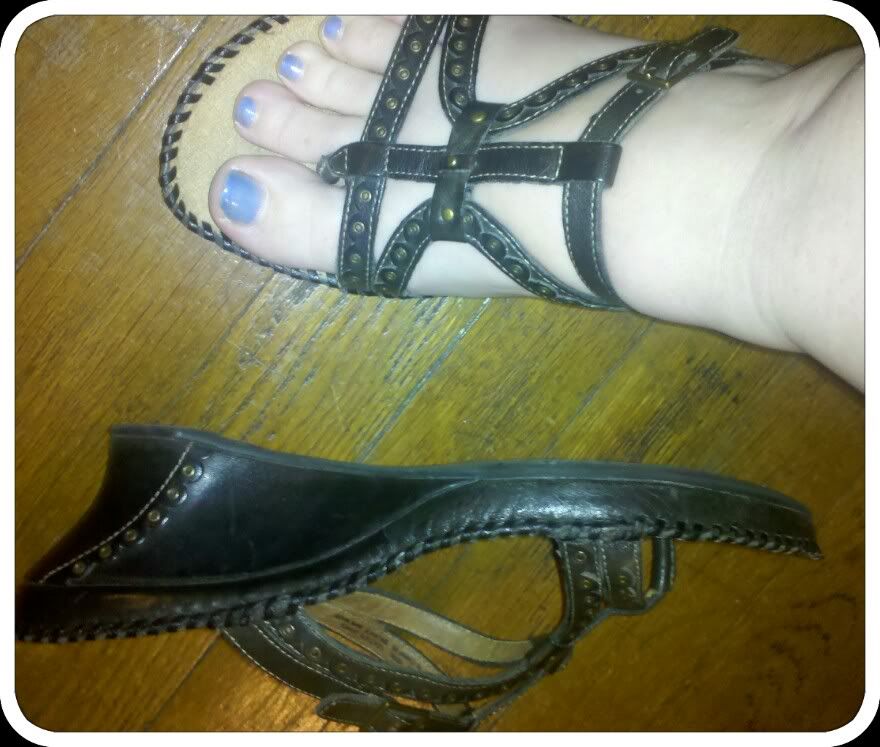 I haven't worn these shoes in forever. Which really stinks, especially because the were expensive. But they are really comfortable for heels. I can hear other bloggers snickering "those aren't heels!", but two inches is about as high as I go. My cankles fold like sheets, and are not to be trusted!
Have I mentioned that capris are a tool of the devil? They emphasize the least attractive part of my body. Trying to follow Baby Sis' advice and say "F the cankles" to myself". My usual thought is more "F my mutant gene puddle"!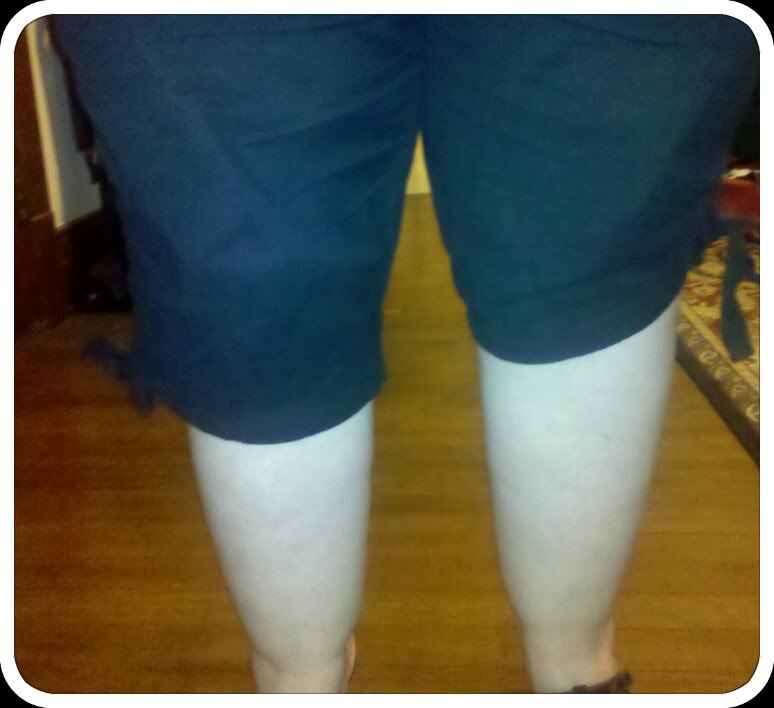 I tried playing with the drawstring to bring the hem up a little further, which I think is more flattering. But it did weird things to my knee, mysteriously making it look even fatter. Who knew that was possible?
Top: Lane Bryant
Capris: Fashion Bug
Necklace: Max 10
Earrings: Gold Mine in Bath, NY
Shoes: Clark's
When I got home, it was time to get ready for dancing with a couple other girls. New York chilled down quite a bit from the daytime.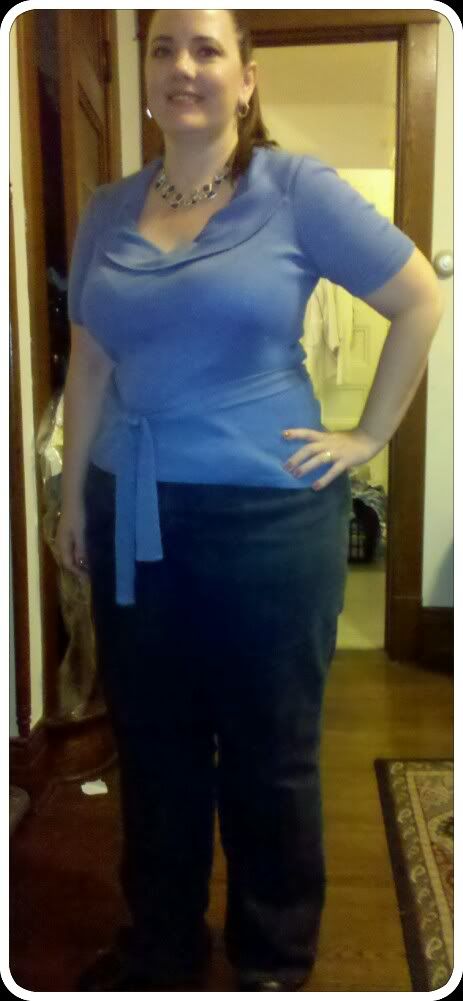 I know these jeans still suck. And when I find better ones, these will go bye-bye. At least nobody hit on me... could it be my boy-repellant jeans?
I love this sweater, but the neckline usually hangs dangerously low. This time, I got really creative with the safety-pinning for modesty. I'm actually really pleased with how it turned out, and how it held up.
Hubby thought the necklace might be a little much. Stinky didn't think the colors go. But I love it, and haven't worn it in ages.... so I went for it. I figure you will tell me whether this combo should be repeated.
Wow, the silver earrings really photograph differently than the "totally fake" necklace... Most of my jewelry is of semiprecious stones, but I loved this necklace when I spotted it in a store window. And I'm sure I paid too much (darn Euro conversion rate!), but I still love it.
Another heinous hair day, so into a ponytail it went... I sprayed the heck out of it, and covered the band with this clip. My hair appointment is set.
Top: Macy's INC
Jeans: Lane Bryant
Shoes: Bass
Hair clip: Goody
Earrings: Gold Mine in Bath, NY
Necklace: random store in Bayeux, France