It's one of those cold/hot/cold days, so my shell/sweater combo is as schizophrenic as the weather. Or is that Multiple Personality Disorder?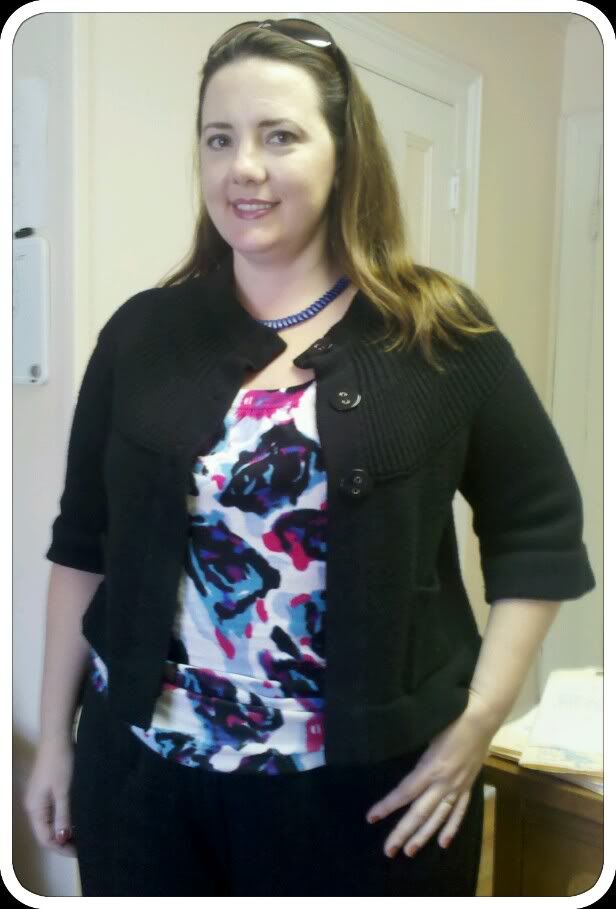 Then again, this top is as crazy as much of my clientele:
I believe my plea of "Not Guilty by Reason of Insanity" plea for killing Hubby for not standing up before taking these photos would probably be successful. Or should I just plead "Justifiable Homicide"?
I do NOT have that big of a double-chin--- and this is NOT denial! I accept that I'm chubby, but... damn!
Breathe.... I own my choice to post these rotten photos. They have value because I get to display my beautiful shirt and necklace. This gains for me the recognition of others of my marvellous taste level.... Breathe....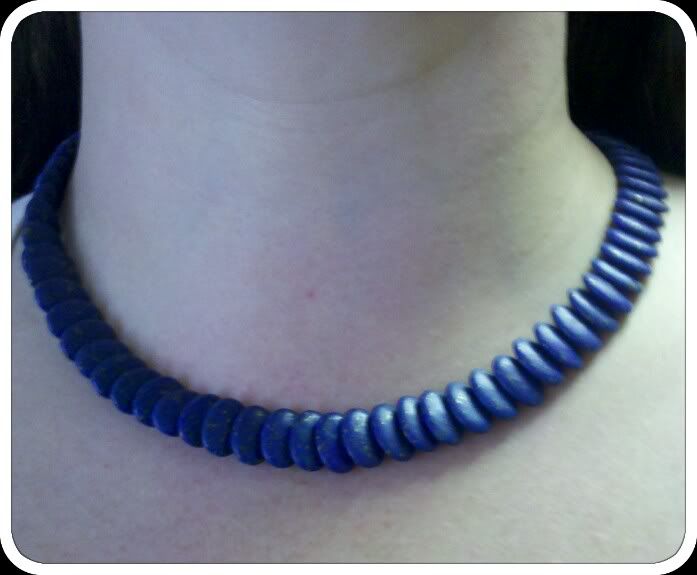 I adore this necklace, but have a lot of issues with it not lying flat. Do we need couples therapy? Why won't it cooperate with me? *sob* But I love it, and I am willing to work on this relationship....
I know I have to work on my "choices" in life. Like pairing a necklace with gold flecks in the stones with silver earrings. These are the things that get us into trouble with the Law (of good taste), girls.
I choose not to kill my husband.
Top: Steinmart
Sweater: Limited via consignment shop
Pants: same old LB Houstons
Shoes (not pictured): Bass Darcy flats
Earrings: Gold Mine, Bath, NY
Necklace: farmers' market