some might call my closet, I found several specimens that still fit. The poor babies have been trapped behind a mass of still-fat, but pre-obeast clothing that viciously decided to shrink on me! (Pay no attention to the pint of "Chubby Hubby" behind the curtain!)
I was going for the tone-on-tone look that garnered praise in an earlier post. I admit... I do like the feedback on this blog!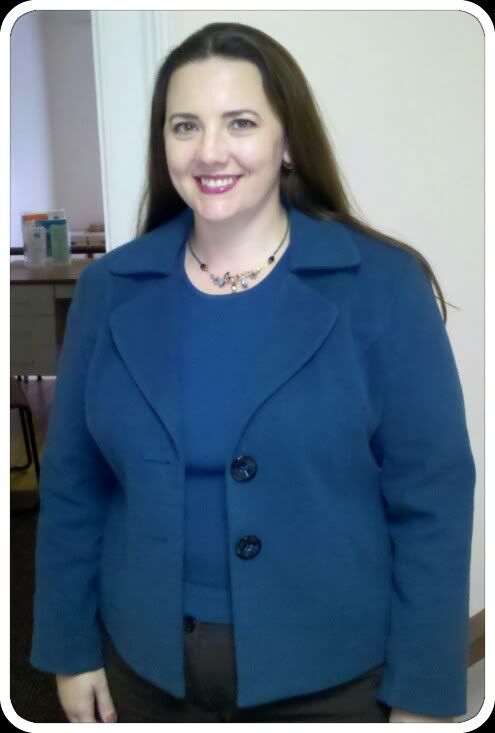 Including this teal shell. Which goes beautifully with this hardly-worn necklace, my first anniversary gift from Hubby. Because to him flowers, candy, and a weekend trip weren't enough. Gotta love that man (even though his photography skills need work)! This shell is the only top I had that went well with it. The prodigal shirt has been returned to me!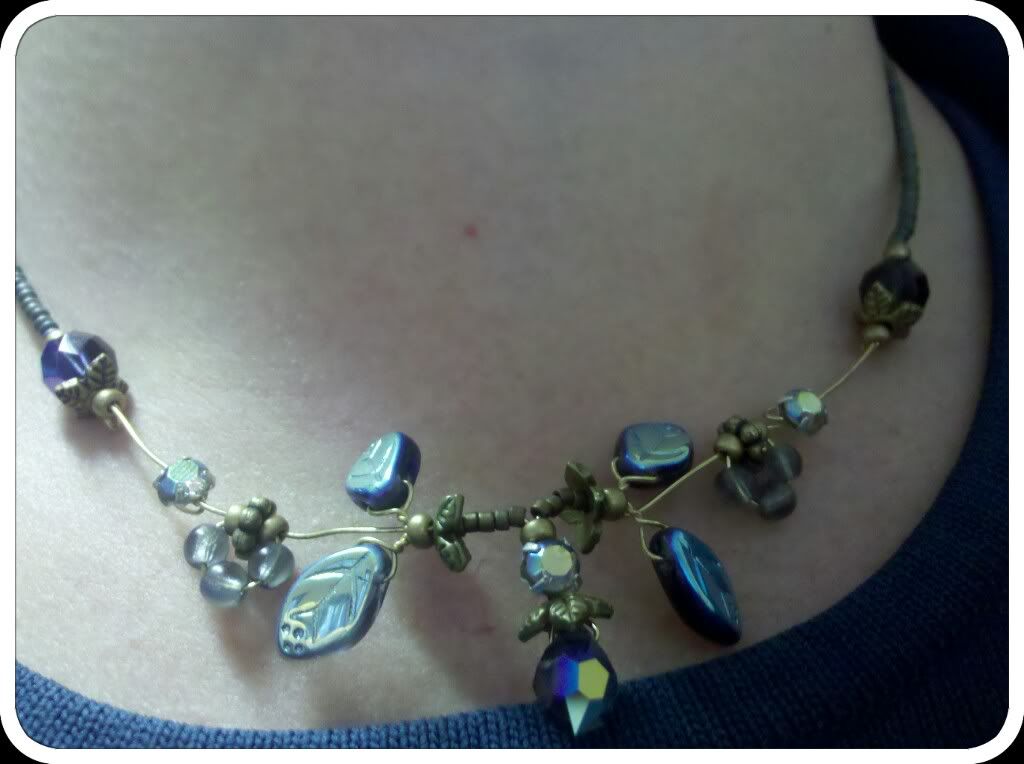 Have I gone colorblind? I thought I matched this morning... by afternoon, I'm not so sure. I am puzzling whether this top and jacket go together, or if the ensemble makes me look mentally challenged: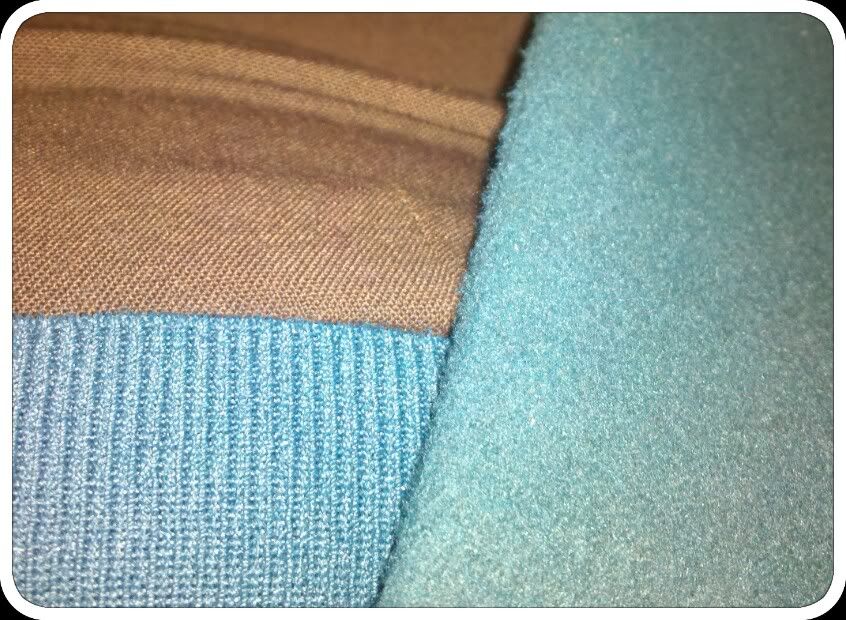 The jacket to too warm to wear in the summer, so it's been hibernating in the closet. Like my red one in an earlier post, this has also been heavily altered, with decorative strips removed, darts added, waist taken in, and fabric taken out of the back.
Another query is whether these earrings "go" with the necklace. These are the only gold-tone pair I own.
So if I were hunting in the jungle, would I slink back to camp hungry?
Top: Laura Ashley via Goodwill
Jacket: VanHuesen outlet
Pants: oh, come on!
Shoes: what else?
Necklace: some jewelry shop in Ithaca, NY.
Earrings: part of my haul from the JC Penney doorbusters sale mentioned yesterday.