Day 3 in red, with no idea why: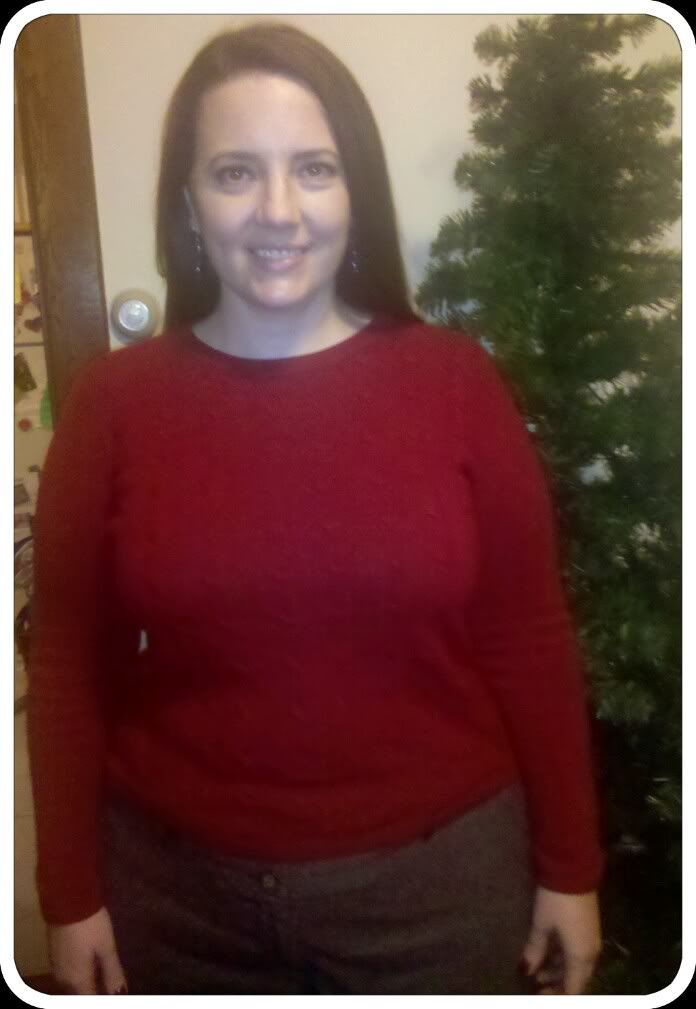 That's my newly naked Christmas tree... guess I felt the need to continue the holiday red. Or I'm lazy and this outfit was clean and didn't need ironing. The truth comes out!
But the textures are wintery and cosy: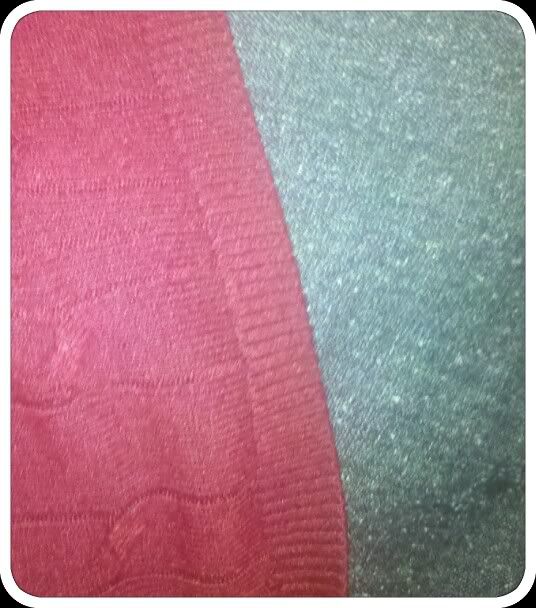 The pendulum swings... yesterday, I over-accessorized. Today, more typical for me, I didn't pile on enough. I did grab earrings, at least: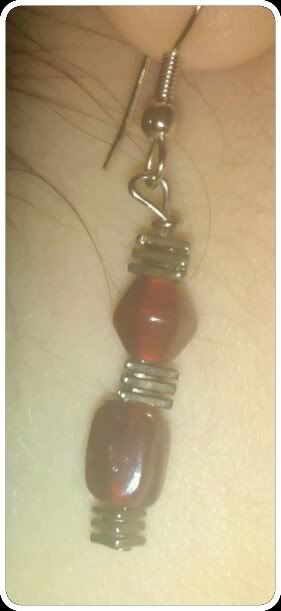 I should have worn the matching necklace. It would be right near the crew neckline of this sweater, but not quite so plain, anyway.
No court, so no jacket.
Sweater: VanHusen outlet
Pants: Lane Bryant
Earrings: made by Baby Sis