Then it got much colder after a balmy Monday:
I forgot which day these photos were taken. But I was keen to try my new "noose":
OK... let's get a better look at this:
I didn't make the connection that this looks like a noose until late in the day. Probably because it kept dropping into my cleavage: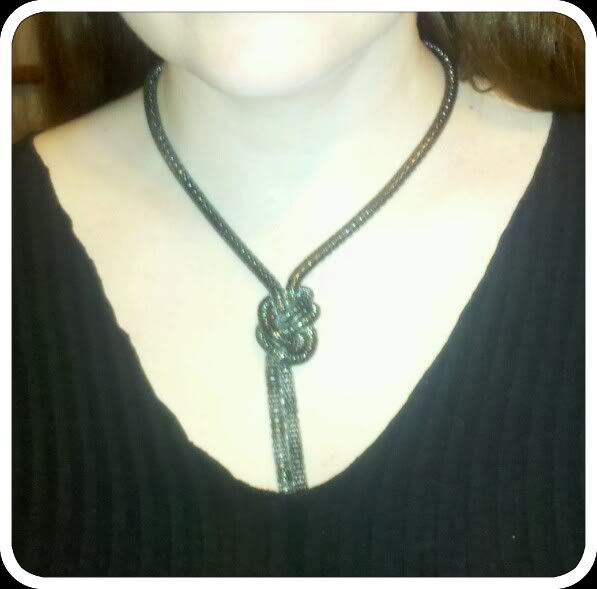 I remember that this day was an office day, with my only court appearance cancelled. This outfit really is all about the jacket. But "office day" means I really looked like this:
Not as sharp, is it?
Jacket: VanHusen outlet
Top: via Pip's in Corning, NY
Pants: Lane Bryant
Earrings: Lia Sophia
Necklace: Fashion Bug