Wow, was I slacking last week! Five workdays, only three outfit photo days. If I recall correctly, the other days showed nothing new, so you didn't miss anything.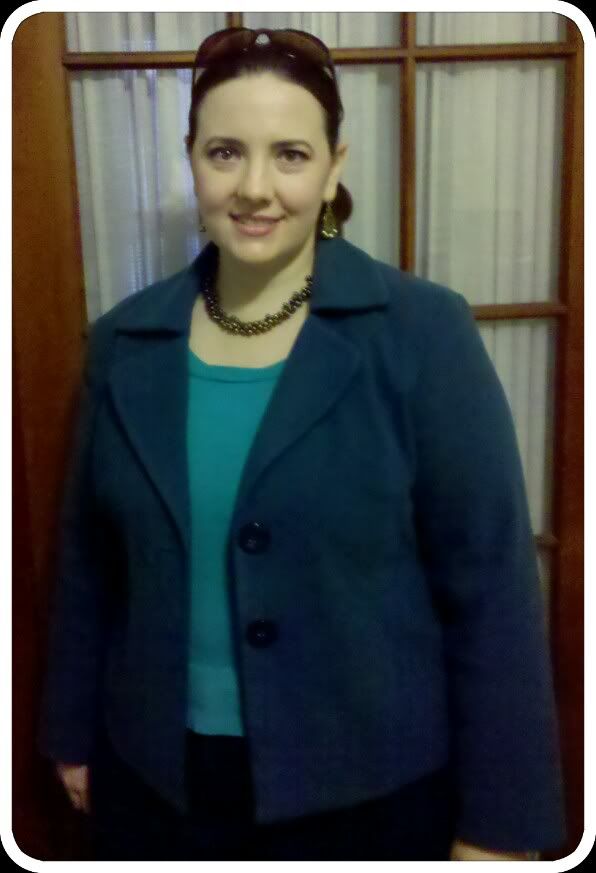 Note the weird bulge near the top on the neck: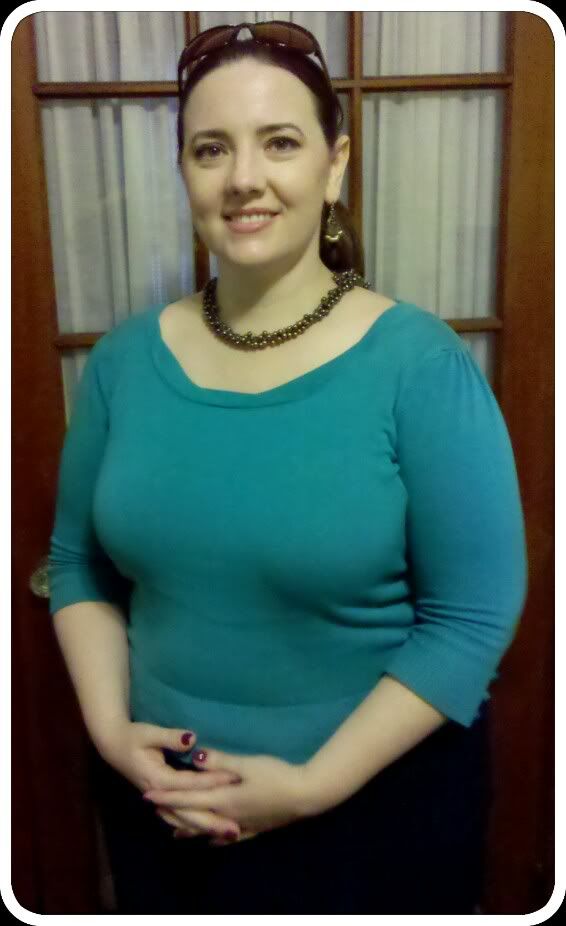 This outfit was all about this necklace. I didn't want to wear it long because the weird chain part showed. But there were still issues: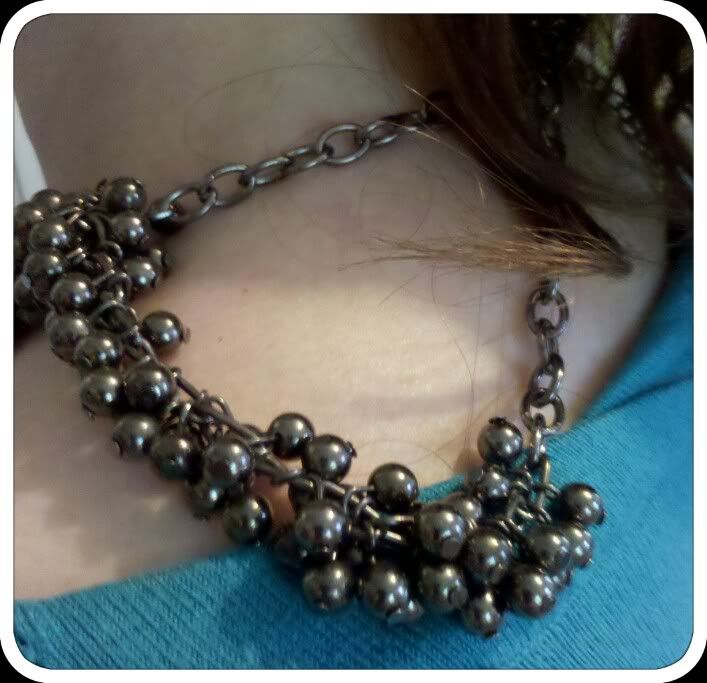 *sigh* It looks best under the jacket until I get the tools to fix it. But at least I have the coordinating earrings:
I need to get a better photo....
Jacket: VanHusen outlet
Sweater: Freeda's castoff AB Studio
Pants: Lane Bryant
Jewelry: Fashion Bug