I kept feeling like my color combination today resembles a waiting room at a doctor's office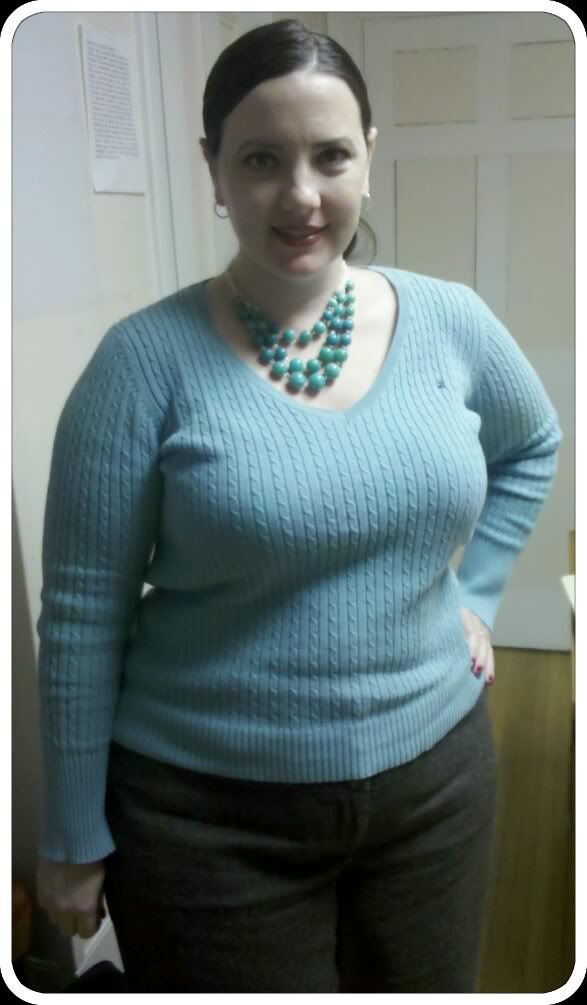 Not seeing it yet? Maybe this will help: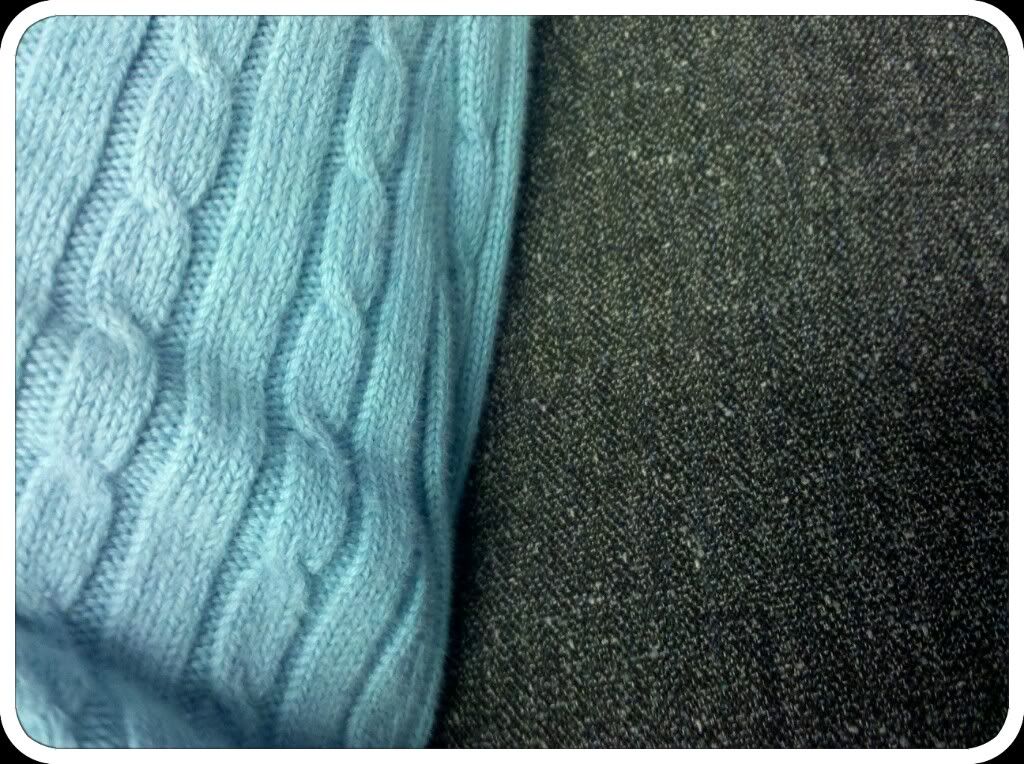 The sweater could be the chair cushions, and the pants- the carpet! I mostly wanted to see if the cable-knit would look good with the nubby fabric. I wonder if they use this color combination so much at medical offices because some study indicated a calming effect?
My day was busy, but not too stressed- a desk day. Hence no jacket.
I still haven't decided if I like the color combination, or this chunky bead necklace with the cable-knit: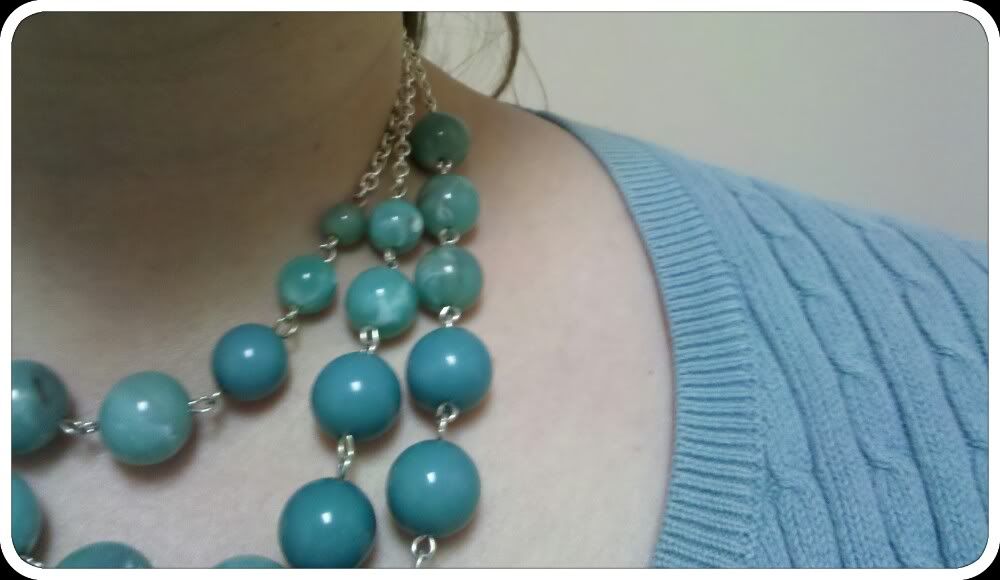 Cable-knit has always been a bit of a challenge for me, really. It's soooo preppy, which I'm definitely not. But I keep feeling like it's tougher to accessorize than other knits.
Or am I just overthinking this whole thing?
Sweater: Old Navy
Pants: Lane Bryant
Earrings: Gold Mine in Bath, NY
Necklace: Fashion Bug