I got a little daring today, mostly because I only had one court appearance, so I was willing to risk heels:

I'm wishing I had worn longer pants, because Clinton and Stacy of "What Not to Wear" would have endless fun with this floodwater look:
I grabbed these shoes I've had for ten years because they worked with the black-and-beige color scheme I had in mind:
I remember I saw them on a girl at law school, asked her where she got them... and went out and bought my own that day. The earrings I just got on clearance for a buck:
Hubby and I had Stinky AND his two-year-old sister with us for the evening: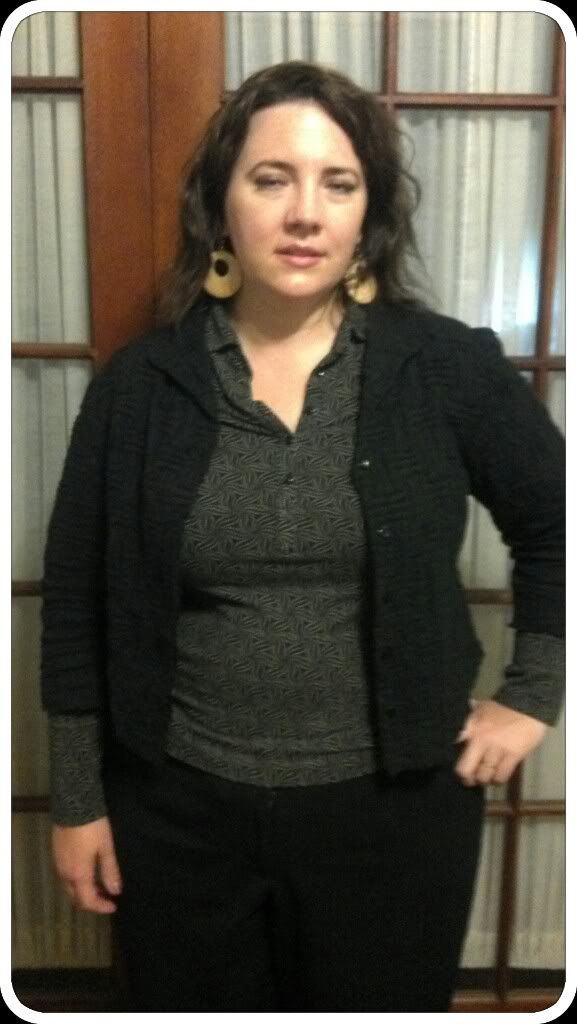 Yeah... I'm whipped!
Top: Ann Taylor via consignment shop
Jacket: via Tallman's
Pants: Lane Bryant
Shoes: Franco Sarto via Marshall Field's
Earrings: via Bon Ton