I'm posting Thursday and Friday's outfits together because the outfits were strikingly similar. And because I'm behind.... The same stuff from the waist down, same jacket. Only the tops and earrings were different. But the tops were similarly cut: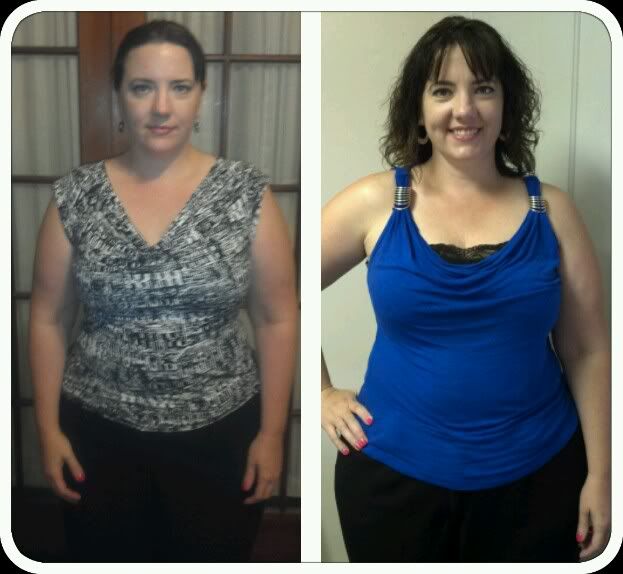 Left is Thursday, Right is Friday-- bad hair day
Not exactly the "Goddess" look I was going for... I've come to the conclusion that, as my body is right now, these draped-neck beauties need a jacket over them to keep me from looking like a Christmas tree:
I wish I could have found my black jacket for Friday's look, but it's MIA. Oh well, at least I got one more wear out of the white one before dropping it at the cleaner's.
I really chose both of these tops for their details:
The black-and-white top's print makes me feel like I'm in Greece, rather than Appalachia, New York. That's right, kids... I live and work in the northern Appalachian mountains. It's terribly entertaining....
I love the fabric of the blue top, and the rings are a nice touch. The puffy part is from when my tailor took it up, but I think it looks kind of cool. But I may stitch the rings up a bit higher. The black thing at my bust is actually a bandeau top from Maurice's, so I don't flash too much cleavage at work. I really don't want to give the judge a free show when I bend over the table taking notes....
Thursday's earrings, to match the black-and-white theme:
This is a super-old photo, my hair doesn't look like this any more. But I forgot to take a newer pic of the hair flower that I wore on Thursday, which I love: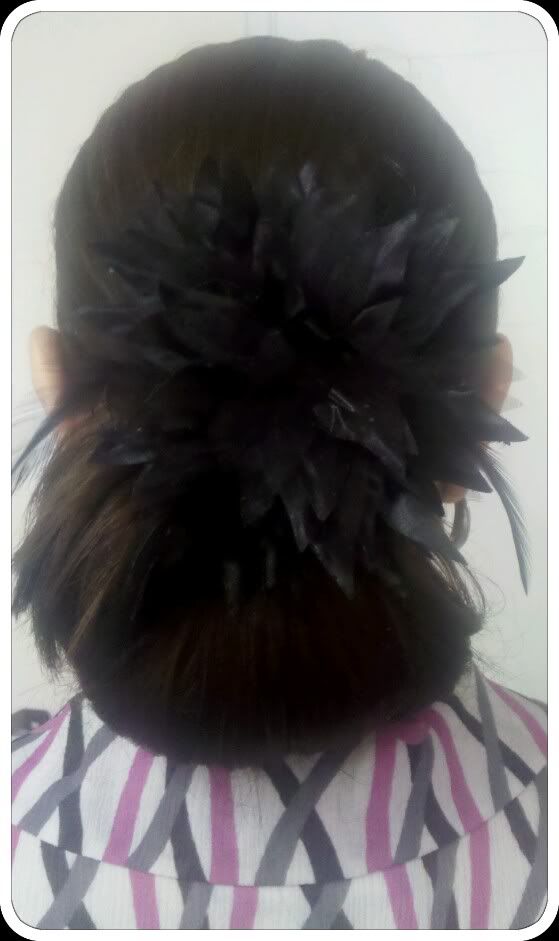 Friday's earrings, picked to go with the ring detail on the bodice:
I have no particular love for these shoes, but my pants are too short, so these are the only ones that minimize the "flood" effect: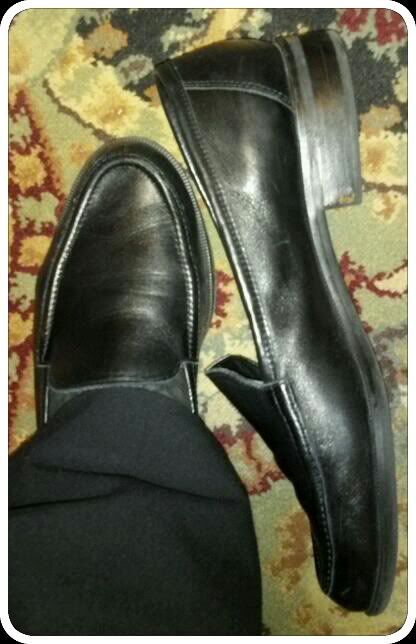 Night court on Thursday, so no Zumba. Crud, it's my favorite class! Did my weights on Friday, I better put a buck in my Skinny Clothes Fund before I forget!
B/W top: Premise Petite via Stein Mart
Blue top: Cable & Gague Petite via Stein Mart
Why is a big girl like me wearing petites? Short torso and arms... "petite" is a proportion, not just for skinny folks!
B/W earrings: via consignment shop
Silver earrings: Premier Designs
Jacket: Kasper via consignment shop
Pants: Lane Bryant
Shoes: Nine West, I think I got them at a yard sale about ten years ago.