Well, I have no idea how it happened, but I lost my whole post in draft. Argh!!!! So I have to redo the whole thing....
I apparently have an unhealthy love of puns, if the post title is an indicator. I'm seeking therapy, and blame it on my father. I had a super-busy day, with lots of driving. But at least I had the rare chance to get workday pics somewhere other than our secretary's office: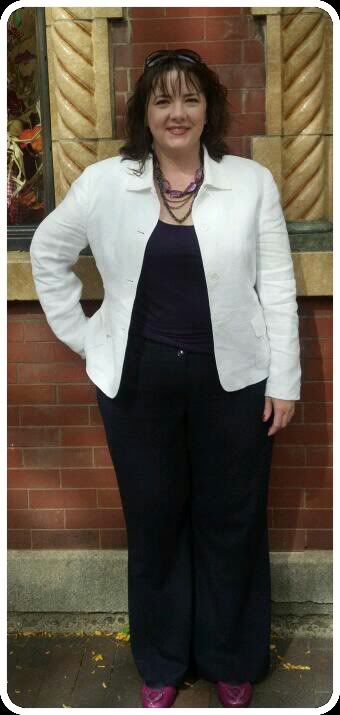 Not the best full-length photo of me, but Hubby took them. His photography skills are a bit sketchy... but I picked the one that showed how my new shoes look with the whole ensemble. Yes, I'm such a child that I had to break out my third pair of new shoes to post this week: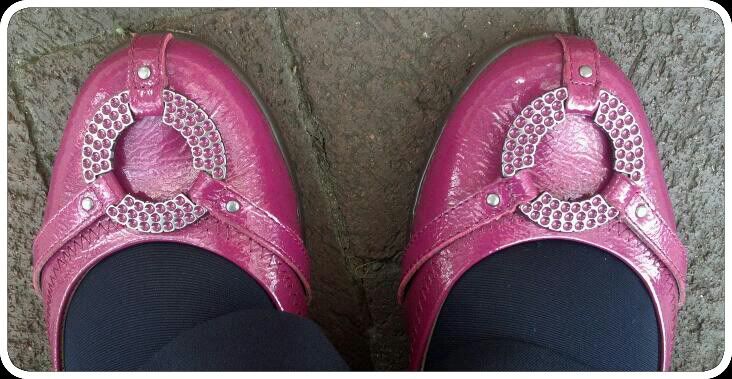 Yep, I designed the entire outfit around my desire to wear my new crinkly patent leather flats!
I wanted to wear my navy-and-purple scarf to really pull the outfit together. But it's not the correct shades, and I'm verrry picky. SO I broke out my crazy necklace instead:
And my hematite earrings to coordinate: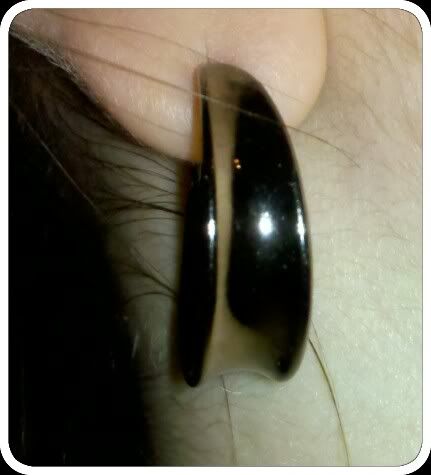 I love hematite because it has some shine, but doesn't overpower an outfit.
Well, my pre-vanished post was much better-written, but it's late, and I'm tired. I haven't been able to exercise so far this week, I've been running like a crazy person, very short on sleep, and not feeling so great. Been eating a bunch of junk, also....The plan is weights tomorrow, at least!
Top: Gilligan & OMalley via Freeda's purge pile
Jacket: Kasper via consignment shop
Pants: Lane Bryant. Always flipping Lane Bryant....
Shoes: Aerosoles
Earrings: Lia Sophia
Necklace: via Fashion Bug