Drat! And I probably could have worn the scarf (not new) that didn't work with yesterday's outfit today… next time, I suppose. At least I still like my older stuff: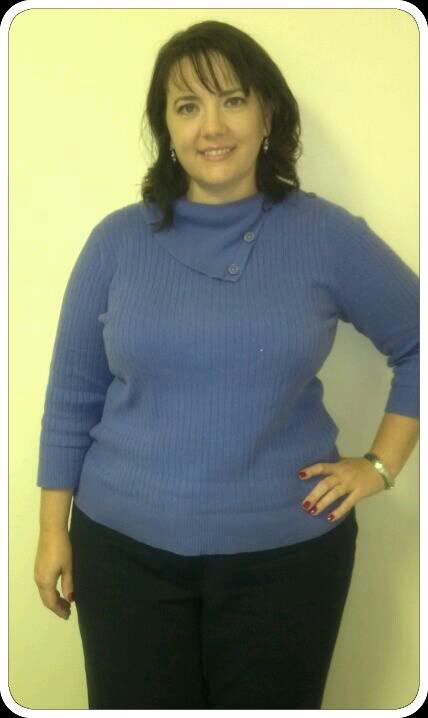 I had to fumble around in the big bag of winter clothes I haven't put away in my closet yet. I picked this sweater because it was close to the top, and I didn't have court today so I don't need a jacket. I can deal with the ungrateful clients in comfort, at least…
Whenever I start feeling too unappreciated, I take a quick glance at the ONE "Thank-You" card a client's mom sent me, which is taped up in my office. And break out a gift from a former would-be client. Which was given after I talked him out of doing something profitable for me, but not right for him. *sigh*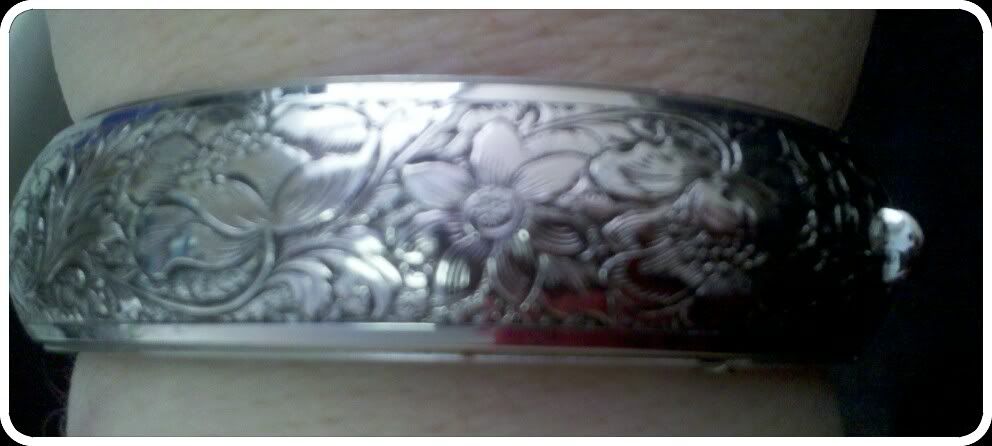 I know that my awesome Hubby appreciates me, anyway. Even if the poor guy has been tripping over my giant bag of sweaters on the bedroom floor for the last four months or so. My Christmas prezzie from him a couple years ago:
I don't wear these shoes often enough… they're cute, comfy, I like them. I wear the heck out my other pair of Ariats… but the problem with these is that my socks show. I need to shop for cuter thick socks!
While I didn't get to wear my new goodies because they don't go with the sweater, I finally got to use my adorable fashionista mug from Ally:
The carton of soup is about 2 cups, and there is still a good inch of space below the rim! BTW… this flavor is delicious... I actually recommended it to the lady behind me in the grocery checkout tonight!
I finally got to the gym this week, tonight was weights.
Top: via Kohl's
Pants: Lane Bryant
Earrings: Premier Designs gift from Hubby
Bracelet: gift from grateful client
Shoes: Ariat via Sole Solutions in Spokane, WA