... meant that when
this top
inevitably kept rising in the back, there was nothing but bare skin on view. No cool tattoo to cover the expanse of lower-back skin. Because I'm a big chicken! Not terribly interesting for the viewer, so I decided to remove the elastic gather at the bottom of the shirt instead: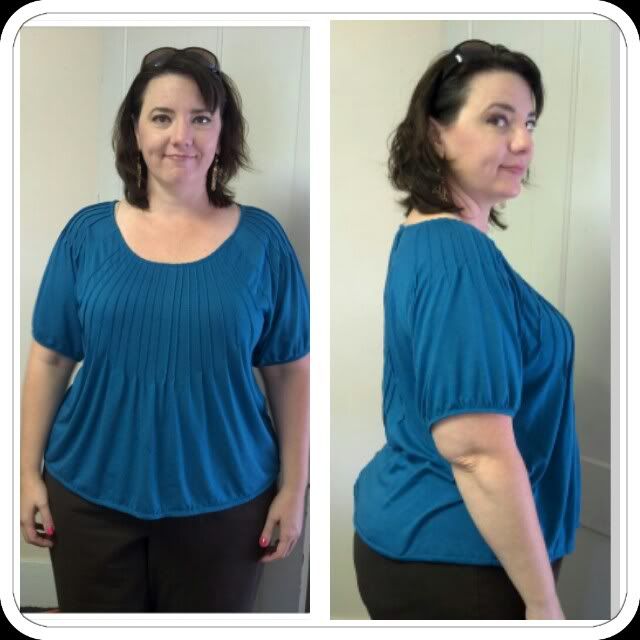 Voila! I do kind of miss the gathered effect, but I can always replace the elastic when I knock off a couple pounds. Should I leave it like this, or just put in a slightly longer piece of elastic to just make the gathering a bit looser?
Oh! Here's the outfit: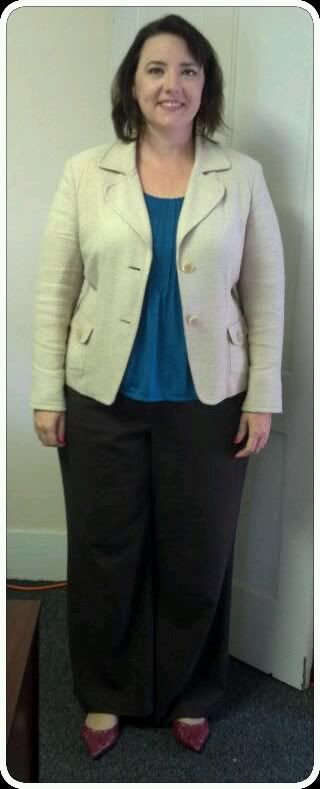 I picked us these semi-precious beauties over my blogging hiatus as a birthday prezzie to myself:
I think the earrings tied in the top and these pink shoes nicely:
Yoga class tonight, and Hubby said he would try it as well! I hope I get over my "chocolate cake at lunch" coma soon. That was a mistake!
Top: Lane Bryant
Pants: Lane Bryant
Shoes: American Eagle via Freeda's purge pile
Earrings: World Market
Jacket: Talbot's petite