I actually wore jeans to the office! Of course, between taking Hubby to a specialist in the morning, then leaving at noon to head to Rochester for a CLE... I was only in the office for less than two hours on Friday.
We actually got out a little early from the class, and decided to check out a local museum. Where we met "Sue":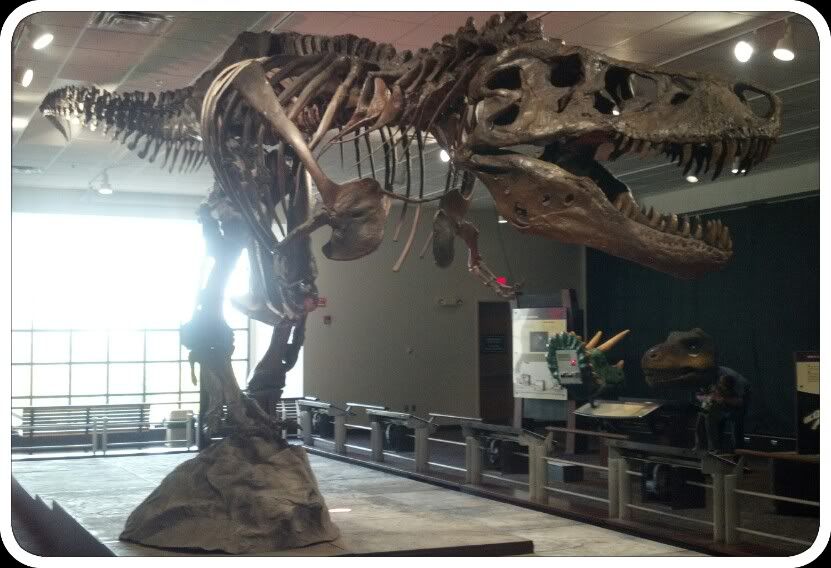 Well, actually a cast of Sue, the T-Rex. By the time the museum closed, we were starved. Good thing we already planned to go to a local rib place that everyone has recommended called "Sticky Lips":
OK, the meal wasn't THAT big... but I definitely join the endorsers. If you find yourself in Rochester, NY, try the Cheddar Chorizo Grits... I don't even like grits. But I LOVED those!
I have to admit, I'm a little ashamed that I didn't think of pairing this bracelet with this top before. The colors are perfect: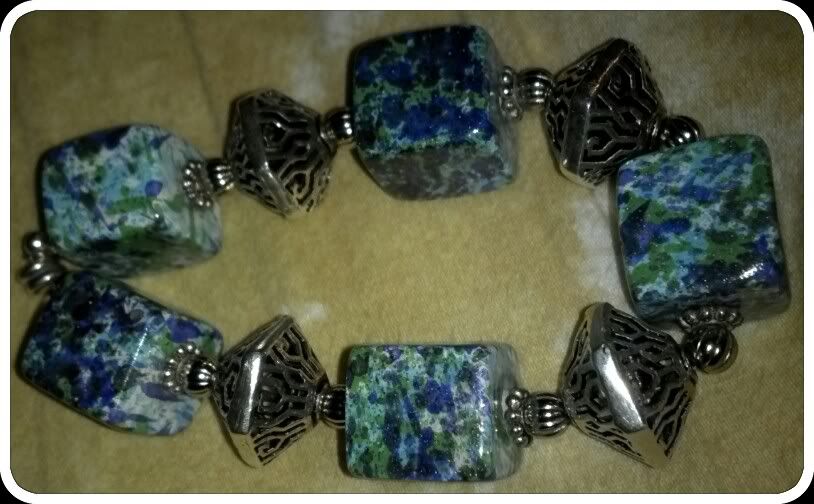 I grabbed these earrings on the fly because they wouldn't clash. But I'm liking the "world traveler" look they bring to the outfit. The pieces have different ethnic inspirations, but do pretty well together, I thought. Or am I deluded?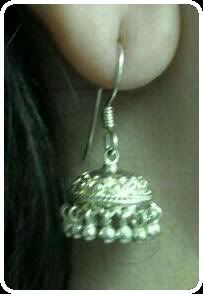 Went with my comfy shoes: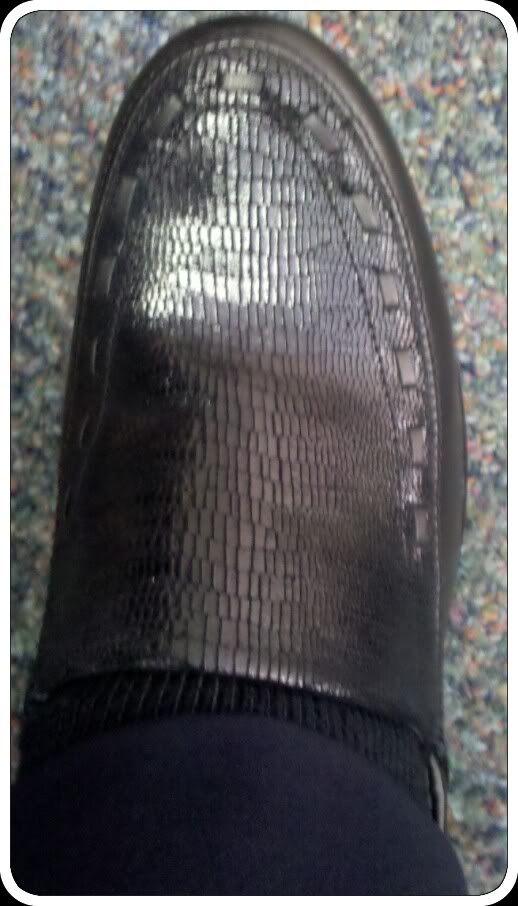 The only muscles exercised Friday were my lead foot and my jaw!
Top: Jacklyn Smith from Kmart via Freeda's purge pile
Jeans: Lane Bryant
Bracelet: gift from S-I-L
Earrings:
Shoes: Ariat via Sole Solutions in Spokane, WA