Yesterday, I had to drive Hubby for some court appearances. I wanted to look good, since people I know from my old job would likely see me. I did take the time to blow-dry my hair... but I was too lazy to dig my trouser jeans out of the clean laundry basket and iron them. So I went for a butt-covering sweater and wore my jeans from Thursday instead:
I adore this belt, and was glad for the chance to wear it:
My outfit today is reminding me of something... giving me a fun feeling... what could it be?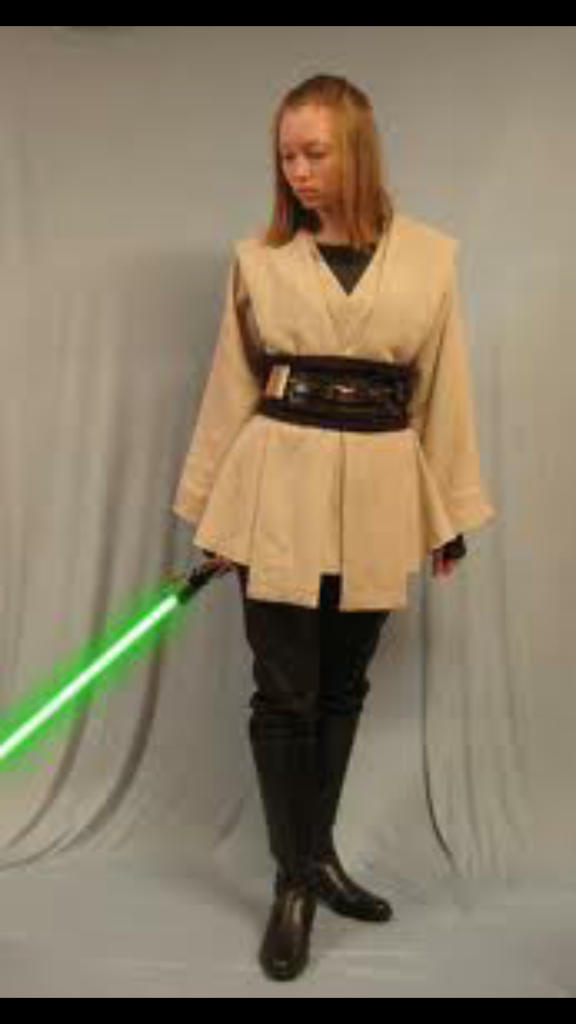 credit
Thats it... My outfit is reminding me slightly of a Jedi costume. Cool! Speaking of Jedi-- check this great parody video:
I'm such a fangirl... the lyrics are from my mind to this guy's lips!
I wanted to wear coordinating jewelry with my Jedi-esqe outfit, but nothing that would overshadow my "lovebirds". So I picked some subtle studs:
Because they work well with this necklace:
However, there were still a few issues with the outfit. Mostly because I wore the jeans that I determined were too tight as I wrote the last post. And because the sweater would ride up if I forgot to tug it down after sitting:
The sweater covers the worst of the back of these jeans, but not quite enough to save them from the "too small" bag:
I decided to wear a pair of my winter boots, rather than shoes. Mostly because I wasn't sure what to expect from the weather. It turns out that they weren't necessary, and my feet were sweating like crazy while I was waiting for Hubby's court appearance to be over: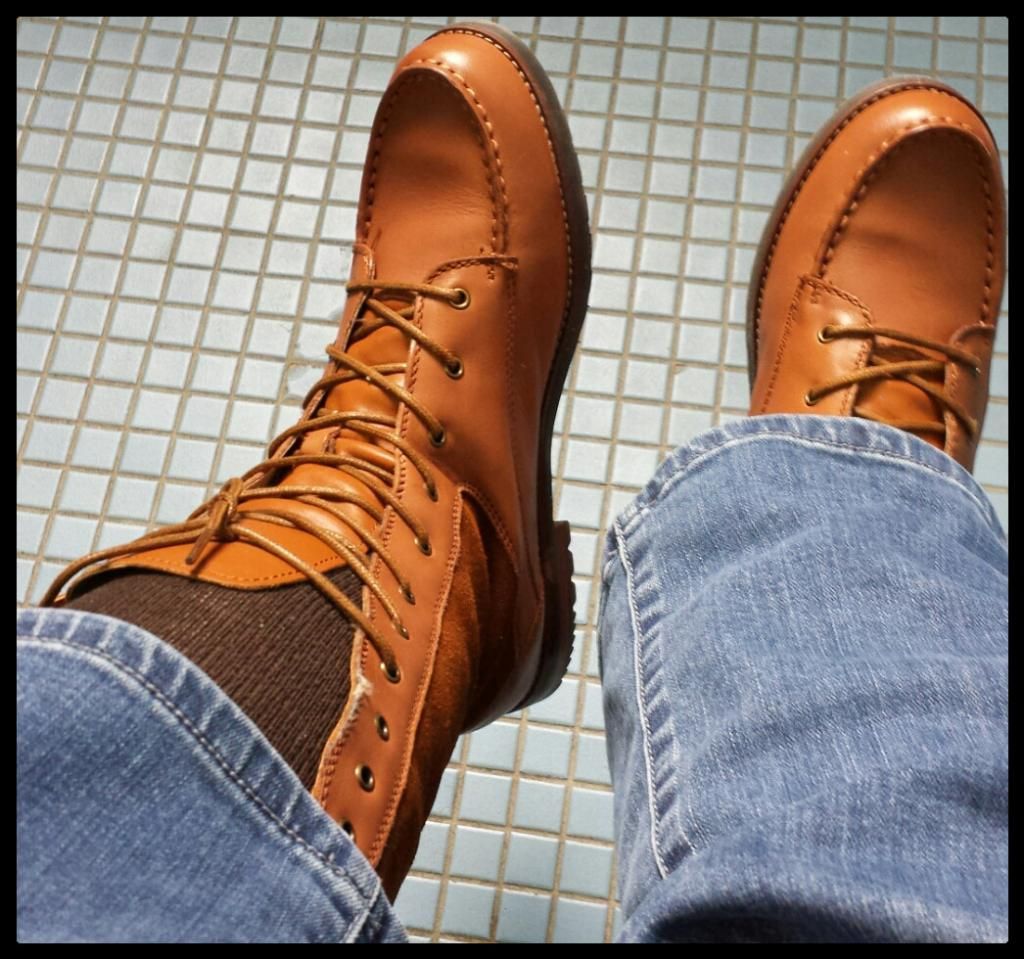 This is with trouser socks over the compression socks... my feet were boiling, perhaps I should have left the trouser socks off.
It is a little amusing that I can't seem to find any boots that will lace up without weird gaps around the tongue. Life without ankles... *sigh* On the plus side, I was asked if I lost weight!
Top: VanHeusen turtleneck "altered" by me.
Sweater: Croft & Barrow via Baby's Sis' friend's purge pile. Yep, I'm getting hand-me-downs from perfect strangers... sweet!
Jeans: Lane Bryant
Boots: Bass
Earrings: Cost Plus World Market
Necklace: Wal-Mart
Belt: via Freeda's purge pile