During "The Purge of November 2014", I encountered a few items that made my cheap hoarder instincts a bit twitchy. Sometimes, a girl just needs to know when to ask for help. So tell me what you think I should do with the following items:
These are decent Bass shoes, but very plain. Boring. Perhaps even masculine? Why is it so difficult for me to cull these out?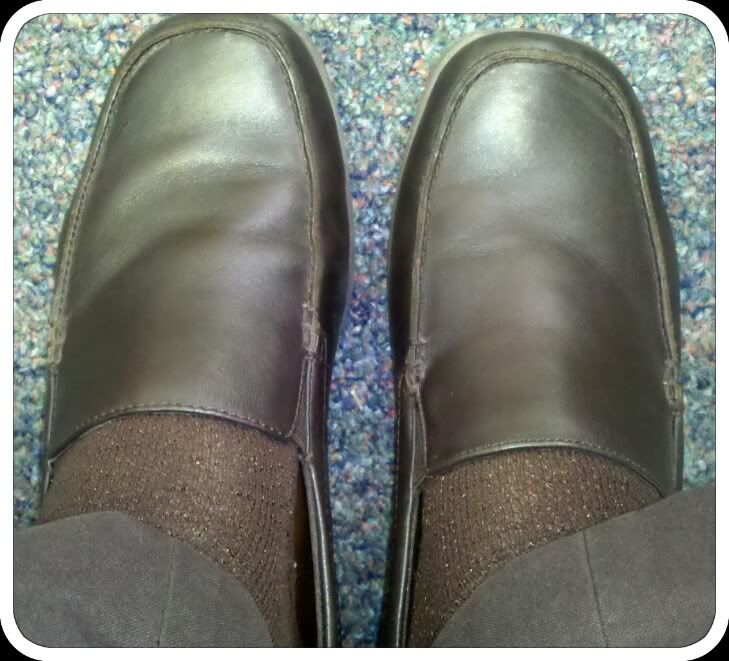 I have other shoes that fill that "spot" in a wardrobe, are much more stylish, and more comfortable.... OK, OK... into the donation pile they go!
This jacket had to be altered in an unusual way by my tailor... she actually had to research my issue! I've gotten a lot of good use out of it, but it is still in near-perfect condition. Except now it has a few brown spots right in front, on the cream-colored bits, of course. I'm so aggravated!
My question is whether I let it go... or try out some Rit dye? And if I do dye it, should the dye be the same color as the stains, or darker? Or a different color altogether... and which one? I've never dyed clothing before... but I can't go around with brown spots on my boobs!
I chatted with my mom about the issue when I made my "checking-in" phone call. Freeda had to remind me to call, as I not a "phone person". Anyway... Mom thinks I should give it a try. So I really need advice on dyeing.
Why am I having a difficult time getting rid of my Bass fuglys? Yes, my podiatrist padded these to relieve some of the pressure on my heel spurs. But I've had surgery to remove those. And these shoes are just homely. But very practical.
Somebody help me!!!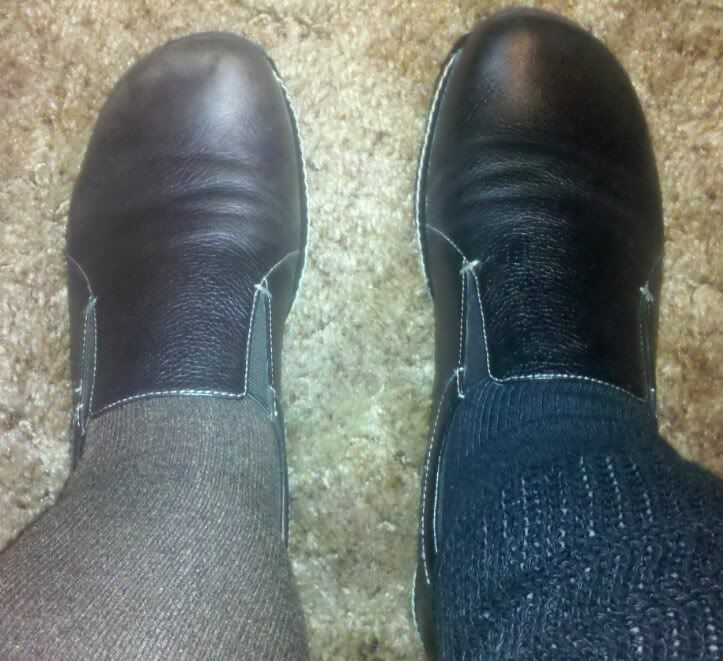 My biggest question of all:
For pointy-toed flats, these American Eagle shoes are actually
not
toe-crunchers. And I like the pretty varied pink color and the kitten heels. The ends of the toes and around the heel are looking a bit worn, but I could just touch that up with nail polish and marker.
But they are synthetic, and I usually prefer (with exceptions, of course) leather. And should I really bother with all these "repairs" for shoes that aren't even leather?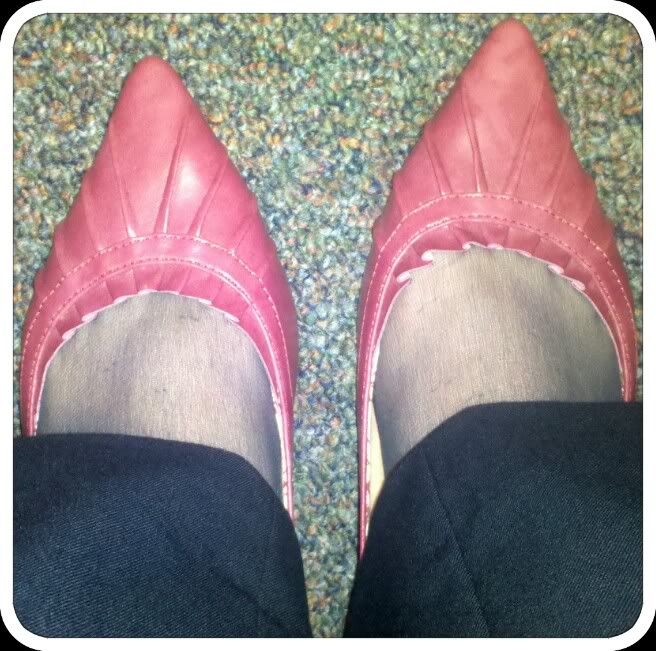 I'm really torn here... I need input!