I was pressing this blouse for my
JL charity shop donations
, when I decided I was keeping it after all. Because teaming it with one of my favorite sweaters makes said
sweater
work-appropriate.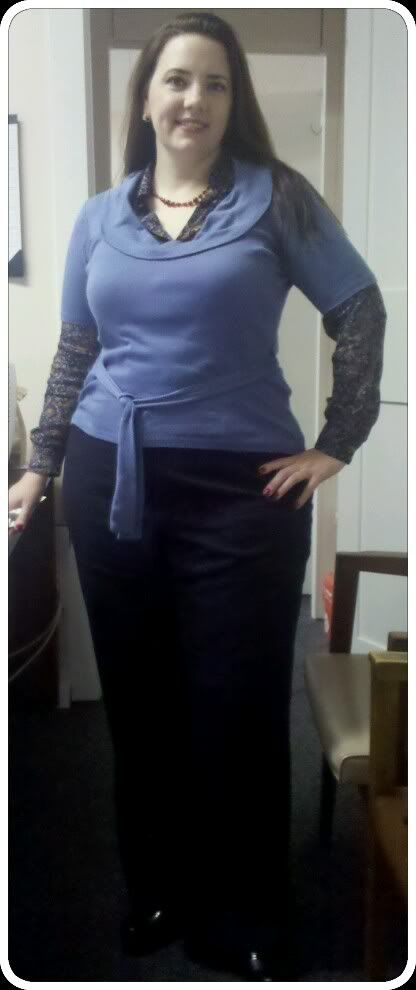 I figured the neckline looks better unbuttoned.
And I've been looking at this necklace lately, wondering when I could somehow work it in: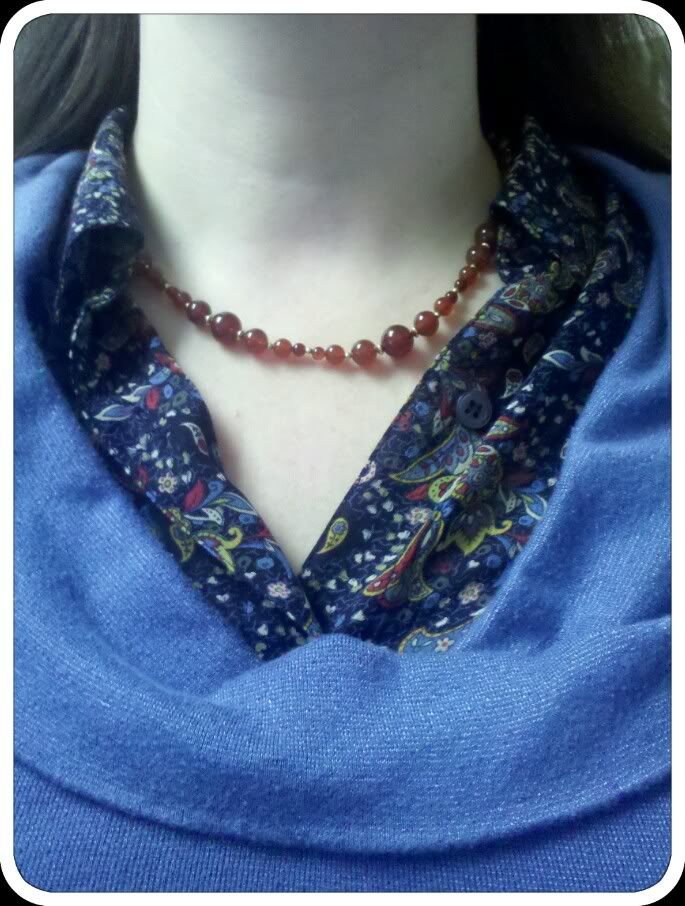 And I'm feeling so good about this outfit I pulled out my mary janes! This is an older pic, obviously-- I'm not wearing the evil gray tweed pants, but nicer navy ones.
I've been wearing my silver hoops for days, but remembered they don't go with the goldtone in the spacing beads. So a quick change:
Top: Liz Claiborne via consignment shop
Sweater: Macy's INC
Pants: Lane Bryant
Shoes: Ariat
Necklace: my friends' business, "Jasper's Den". I paid wholesale
Earrings: JC Penney