Whether 'tis nobler to pair this scarf with this jacket, or to to take arms against outrageous fortune, and in doing so, separate these garments....
Original plan was for the exact same outfit already posted
("Is it pathetic")
, so no post was planned. Sorry about the bad lighting-- by the time I decided to post today's wardrobe dilemma, my secretary was gone. Had to utilize Hubby's substandard photography skills.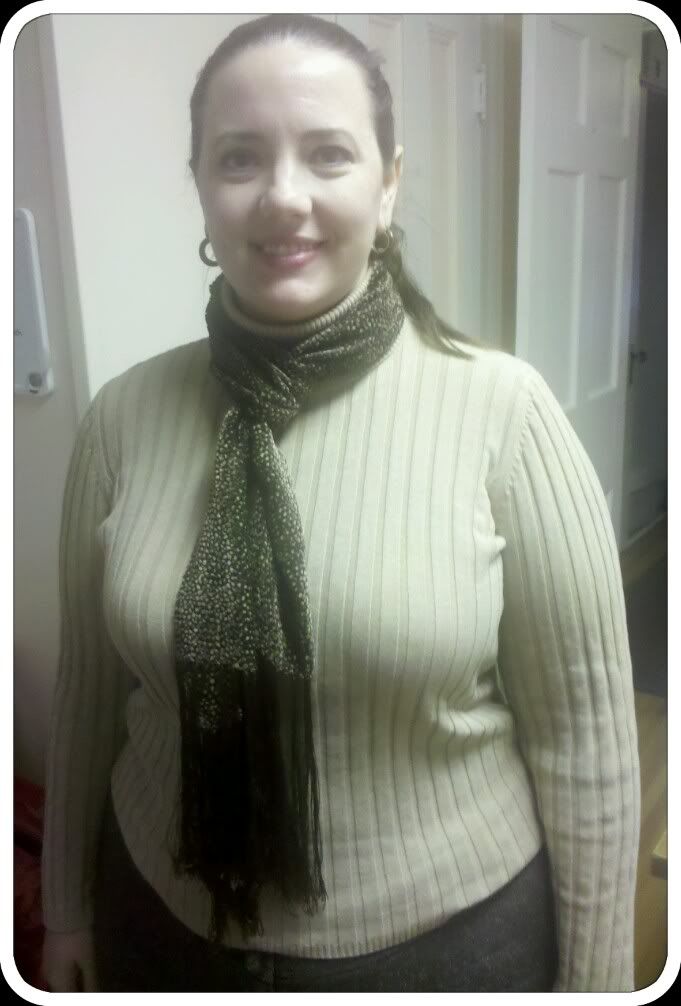 But I almost forgot I had to be in court this afternoon. Black robe on Judge = jacket on lawyer.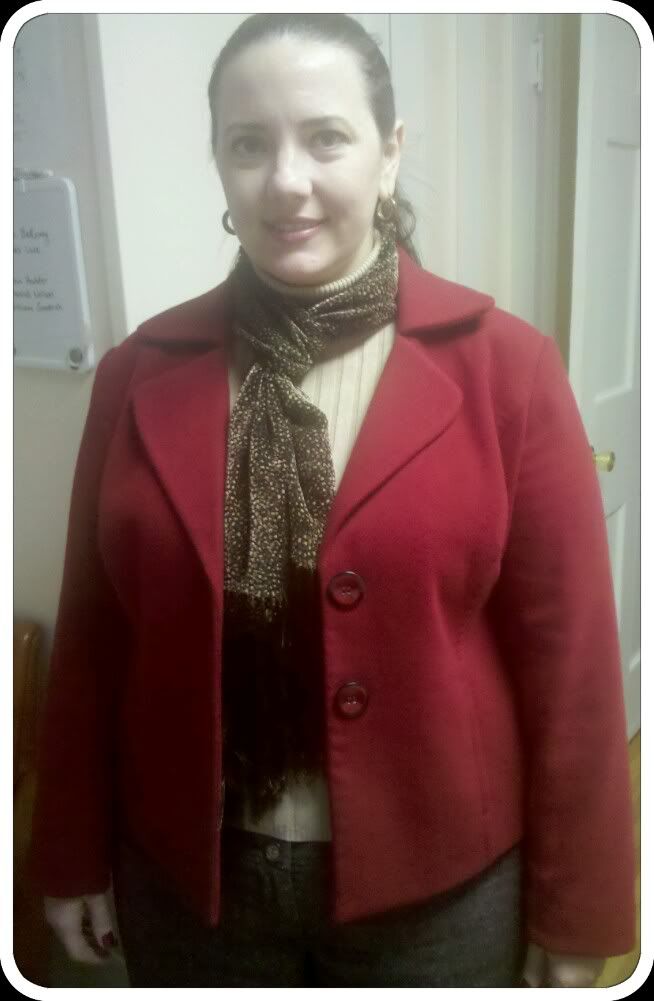 I really wasn't sure if the jacket and the scarf together were too much. Here's the outfit sans scarf: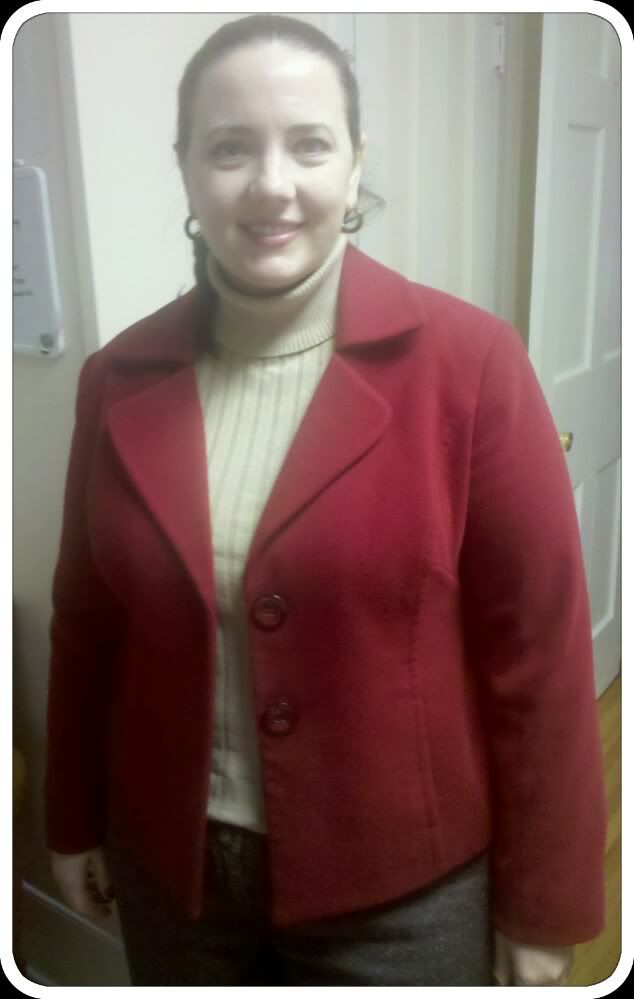 Thoughts?
As for my hair-- bad hair day, pretty barette....
Going to a jewelry party tonight, so stay tuned for new goodies!
Jacket: VanHusen outlet
Sweater: VanHusen outlet
Pants: Lane Bryant
Scarf: Chico's
Earrings: JC Penney
Barette: gift from Mom