What a difference a month of blogging made! While there were still plenty of trainwrecks for you to go back and look at because I'm NOT reposting, there were also more good outfits to choose from.
Over October, I did a lot of sorting and organizing of clothing and accessories. I'm not totally done yet, but between being able to see what I have, and the impetus from blogging to mix things up more....
Probably the last outfit for the month is my favorite, from
"Feeling rebellious"
. My Parisian VanGogh scarf just rocks:
Another good scarf I pulled out from behind a bunch of crap in my closet for my
"Purple people eater"
post. It still had the price tag on it!

While the pose in
"Back to the boondocks"
was kind of silly, I felt fantastic in this! I love the top, red is my favorite color, and I was pleased with the coordinating hexagonal jewelry.
And while I truly believe capris are a tool of the devil, it was hot while I had my
"Weekend in the Mitten"
. These capris are pretty good on me, and I am in love with this top:
Yes, the bra sucks. I just got a new one.
There was some debate in the comments as to whether my
"Happy accident"
was so happy. Opinions are split, and the controversy rages on:
Before: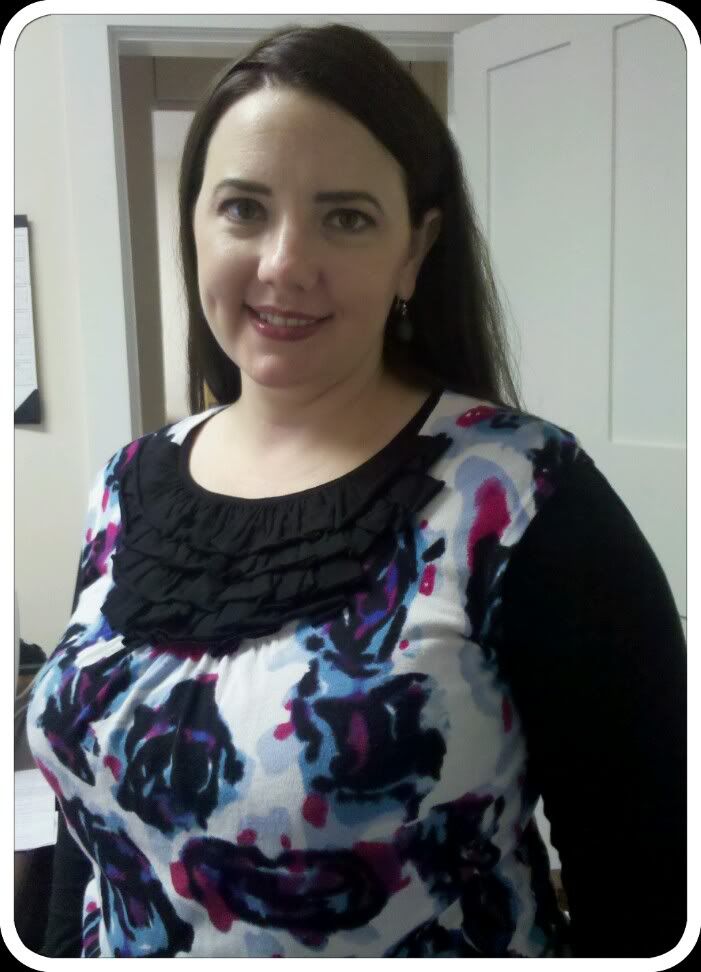 After: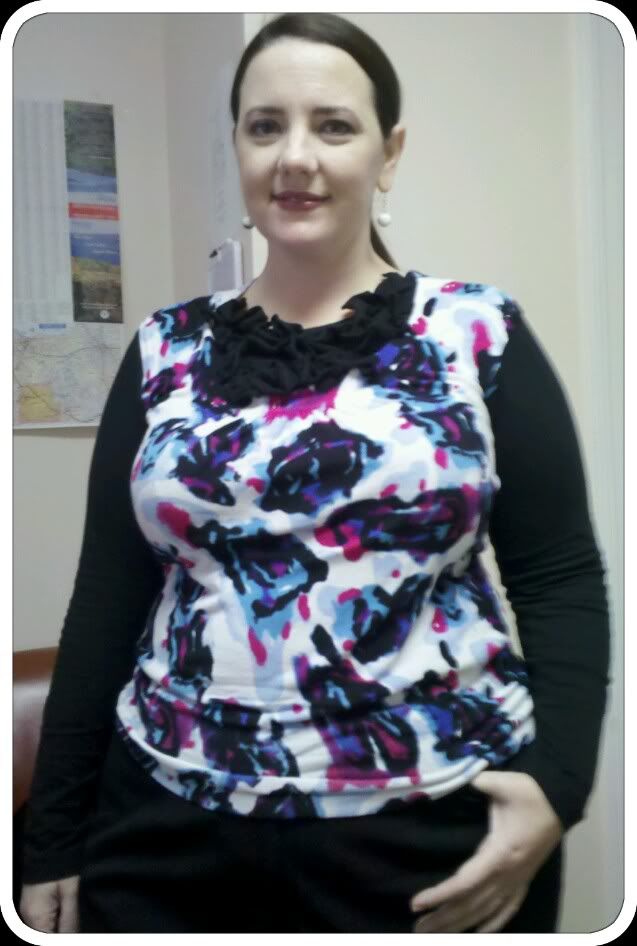 Let's see, much more use of accessories. With better closeups to show it. I need to stop having my photos taken against that dark carpet- my shoes often disappear.
So all in all, I really believe blogging, between viewing daily photos, reflecting upon my choices while writing, and reviewing feedback from readers is really helpful and inspiring. So thanks for reading!