I've been getting really ambitious lately, wardrobe-wise. The combination of blogging and reading other blogs led to this:

I'm not sure about the navy pants with this top and scarf, which are more cream and brown. I'm hoping the gray and pink in the scarf helped. And I felt weird wearing brown shoes with navy pants-- that's a "first". Verdict?
Let me break the top part down... First, I took the turtleneck everyone hated
("70s Show")
and chopped off the neck, creating a rollneck long-sleeve tee:
I've had rollneck tees before and liked them, but I always bought them that way. Hubby asked how I got this cut so straight- "I took my time and paid attention". No sewing needed!
Next, I belted a scarf over it, safety-pinning once on each side, and once in the middle:
Never done that before, but I've seen it in other blogs. Obviously, I kept my jacket ON for the day! Belting over any top like that is also new to me.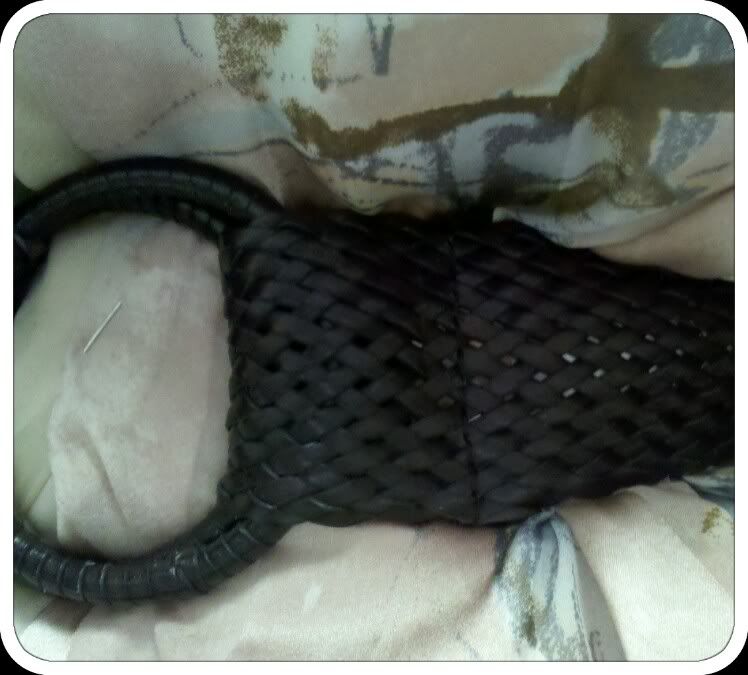 Whoops! Didn't realize the front pin in the scarf showed until just now!
I safety-pinned the end of the belt so it wouldn't flop down. I've had this belt almost a year, and this is the first time I've found a use for it! I bought it before I realized that the beltloops on my brown pants were only in the front. Why do they do stupid stuff like that?
The earrings I WISH I had worn: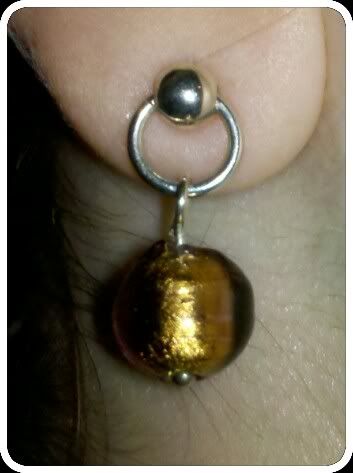 And the ones I ACTUALLY wore:
Oh well... next time. Still debating if I should use brown pants next time.
Top: VanHusen outlet
Jacket: Talbot's Petite
Pants: Lane Bryant
Shoes: Bass
Scarf: Rodin Art Museum in Paris, France
Belt: Target
Earrings worn: Gold Mine in Bath, NY
Earrings wished: Kalamazoo Institute of Art, Kalamazoo, MI