I got a gorgeous top from Freeda's purge pile last year, but I was having a lot of trouble with the
fit around the hips
. I asked my lovely readers for suggestions, but it
didn't work
out. So I finally broke out the big guns and took it to the tailor:
She thought it best to keep the band, so she just cut out some of the fabric in the middle. It now drapes so much better on me:
This whole short-waisted combined with big-bootyed sure is expensive!
At least some other bargains lessen the sting: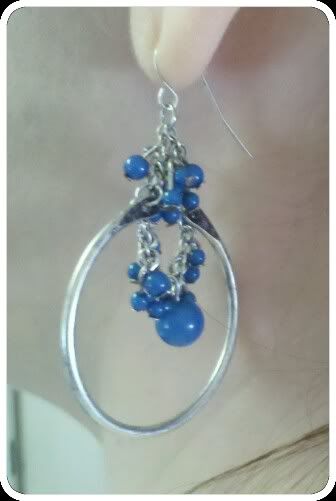 And ye olde faithful: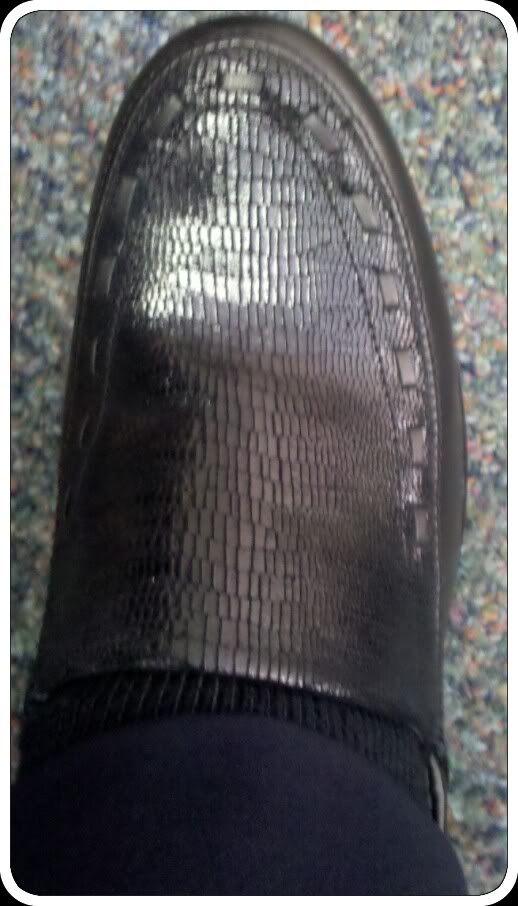 I made it to yoga last night, and I have Tai Ji and a haircut tonight.
Top: Jacklyn Smith from KMart via Freeda's purge pile
Pants: Lane Bryant
Shoes: Ariat via Sole Solutions in Spokane, WA
Earrings: Fashion Bug clearance $2